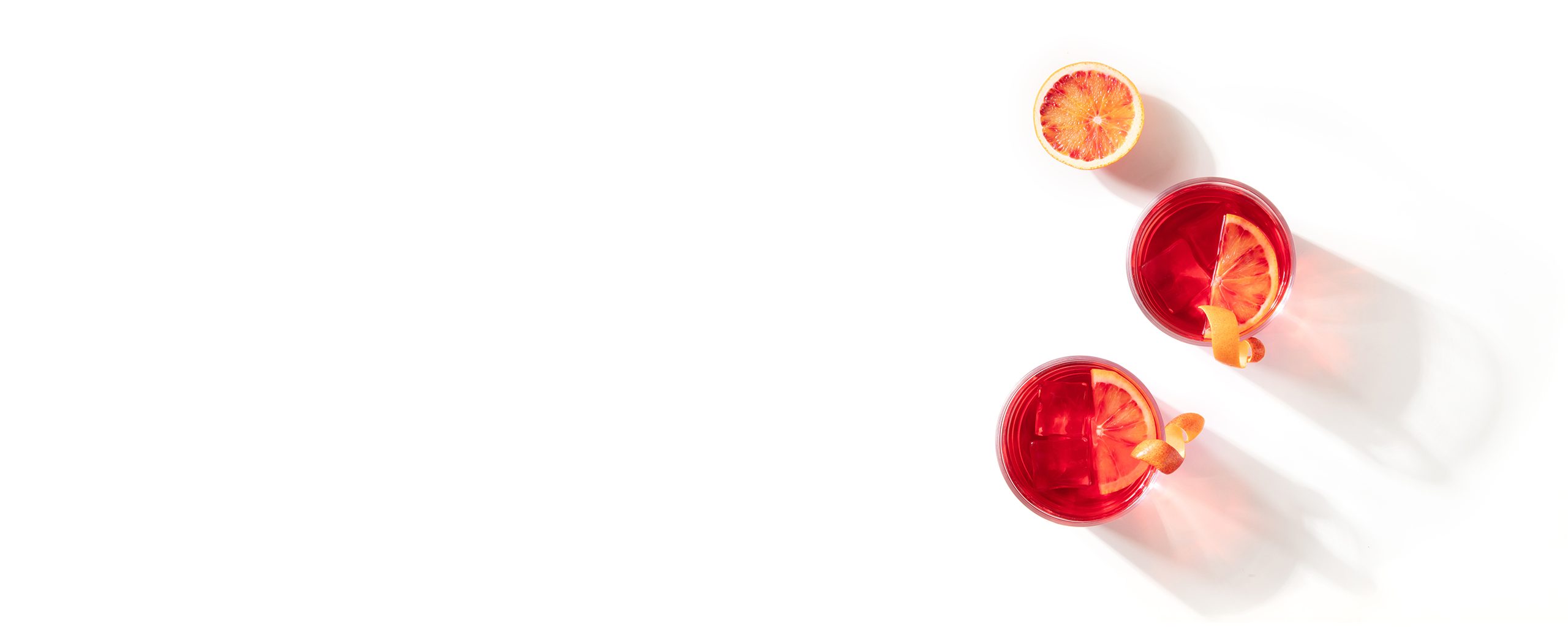 Virtual Group Experiences
engage your teams with a virtual experience
garten has partnered with Hungry to bring you a collection of experiential group activities, from adventurous mixology classes to family-friendly cookie decorating. Bring your team together from anywhere. Contact us to view the full event menu.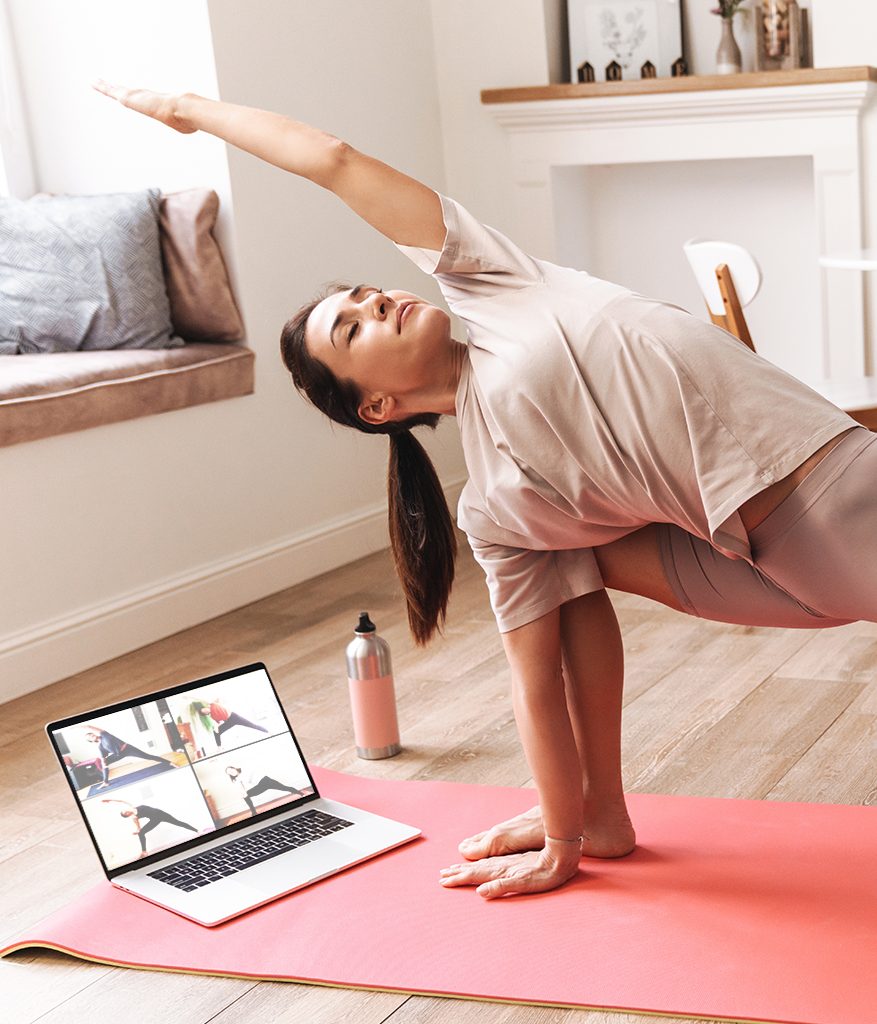 exclusive & private, hosted live by professionals and celebrity talent
Boost team building with one of our wide variety of experiences. Whatever event you choose, you'll be guided by expert celebrity hosts. Sommeliers, professional chefs, and more are ready for your event.
Virtual Group Experiences are 60 minutes long at a flat rate of $1,000 for celebrity talent, plus the cost of kits. Kits range from $70-300+ per person + tax. Prices include domestic shipping — international shipping is available at an extra charge.
how it works
Find an event
View our sample event menu below and get in touch with us. Our customer experience team will help book the perfect event.
Customize your experience
You can choose between the Essential or Luxe version of most events. With Luxe, you can add your brand to the box & unique items for a fully branded experience.
Receive your experience kit
Kits are shipped right to participant's doorsteps and include safe to ship ingredients and unique tools for the event.
Enjoy, together!
Sit back and our expert hosts will take you through a memorable event.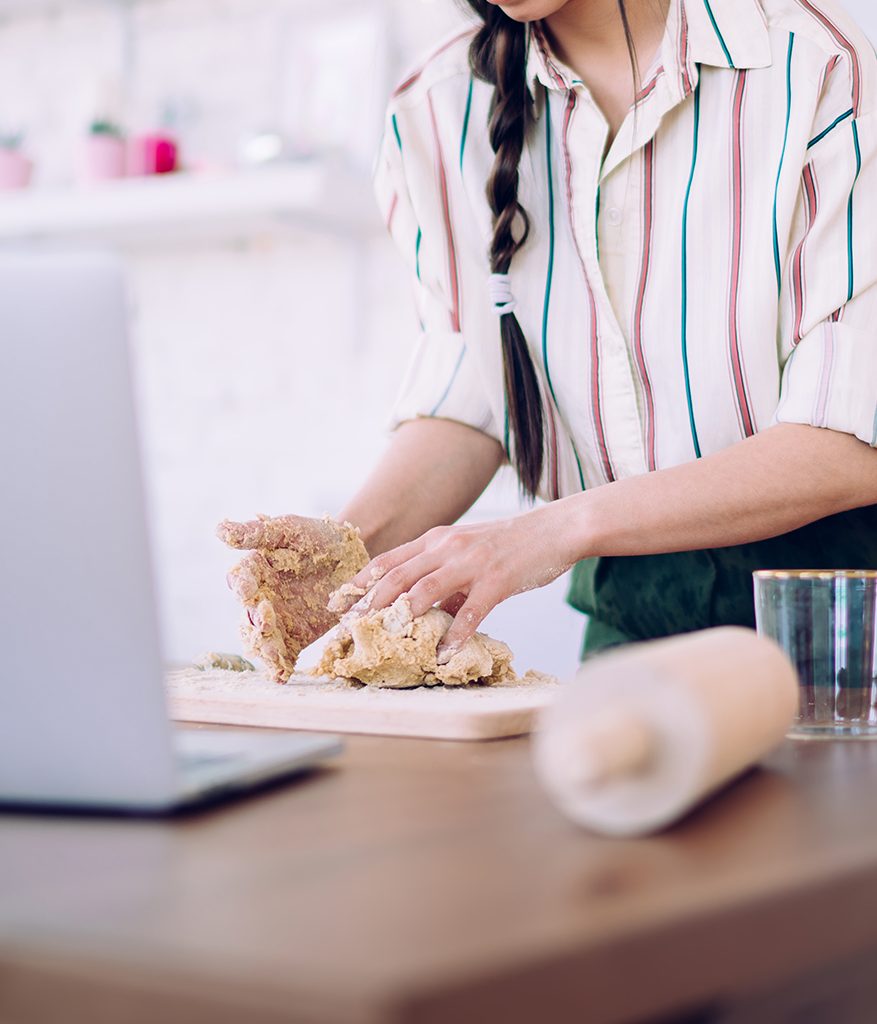 Food Crafting Events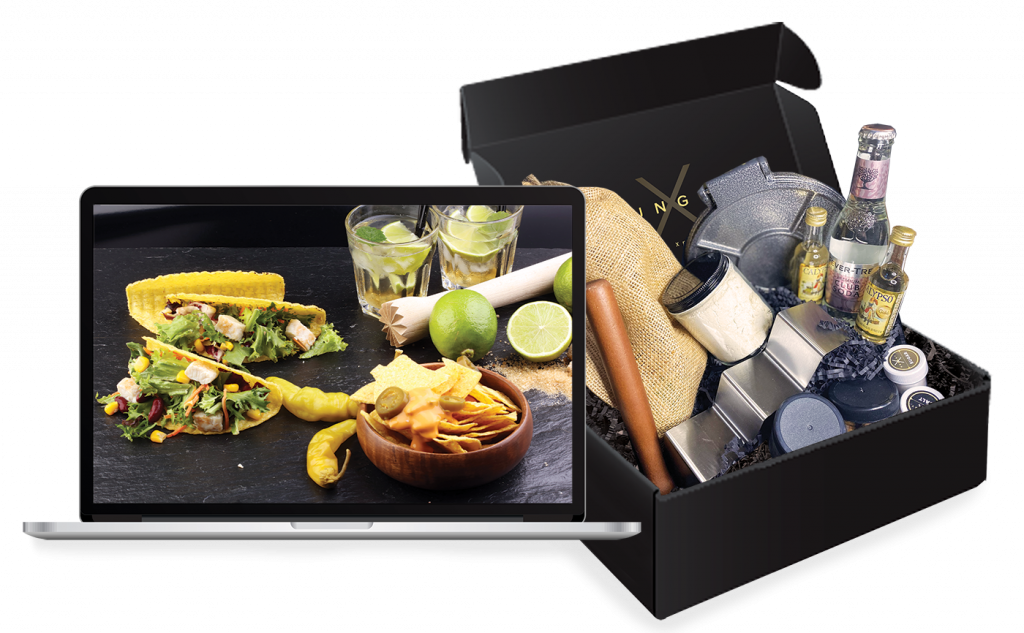 Tacos & Mojitos
with Chef Plum
Back-to-back Food Network Winner
Welcome the warm weather with some Tacos and Mojitos! Food network winner chef Plum will teach participants how to make tortillas from scratch to prepare the ultimate chicken tacos accompanied by a kiwi mojito. Experience kits will include ingredients and tools necessary to cook along with the chef. Any raw or fresh ingredients will be the responsibility of the participant.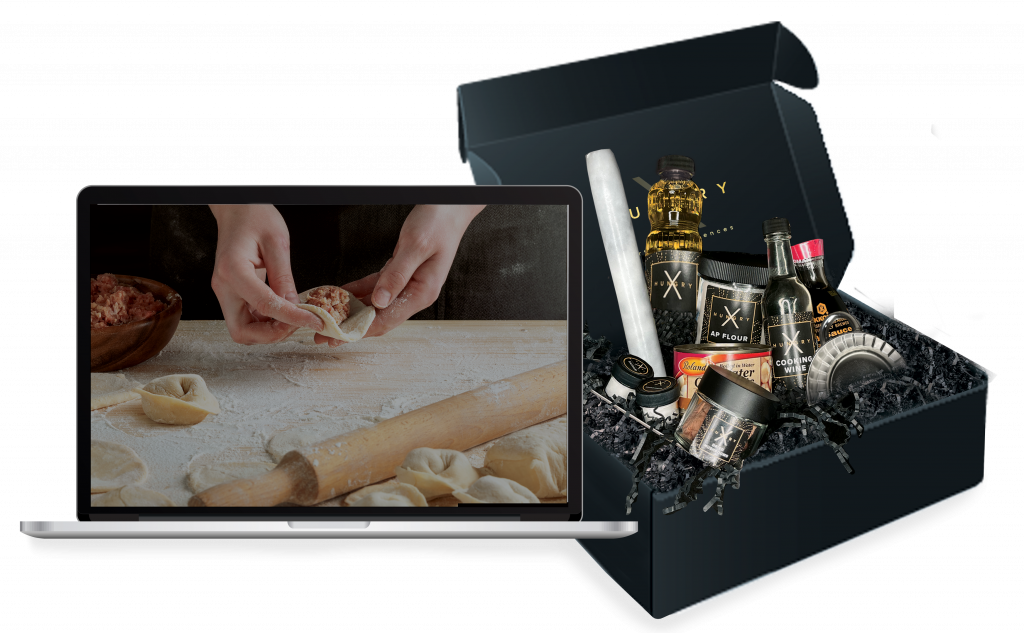 Chinese Dumplings
with Chef Katie
Award-Winning Celebrity Chef & Author
Let's put the "ease in Chinese" as we join celebrity Chef Katie Chin, who is an Award-winning cookbook author, caterer, and blogger, in learning how to make her favorite Chinese dumplings! Learn the tips of crimping the perfect dumpling and maybe learn how to make a wonton, too! The experience is always entertaining as she shares family stories and plays trivia with participants. Experience kits will include all the dry ingredients along with a dumpling rolling pin, and dumpling mold!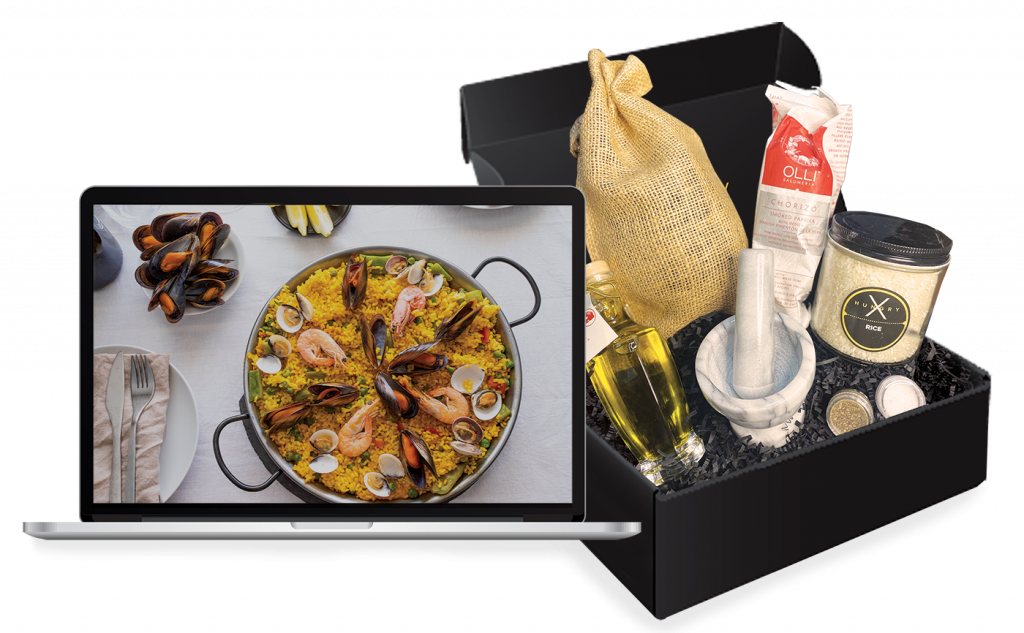 Spanish Paella
with Chef Bassett
As seen on Real Housewives of Potomac
Let your tastebuds travel to the streets of Catalonia with Chef Bassett's Spanish Paella experience! Chef Chris will walk participants through the steps of creating this special dish with authentic, high-quality ingredients. Kit includes ingredients and tools necessary to cook like a food network star! Any raw or fresh ingredients will be the responsibility of the participant.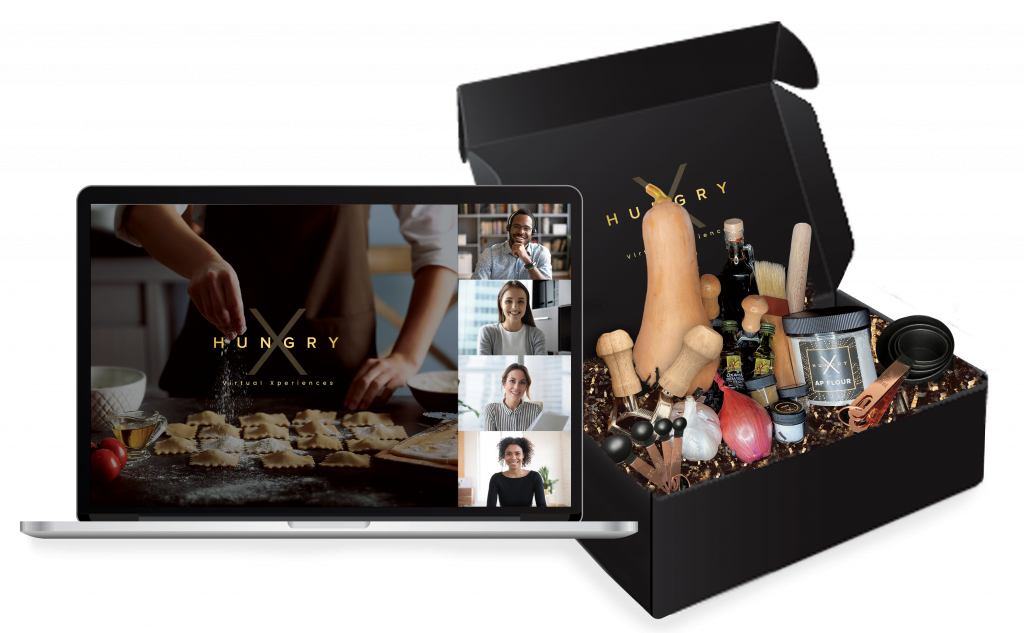 Ravioli Making
with Chef Michele
Judge On "Beat Bobby Flay"
Chef Michele will walk participants through making a delicious seasonal ravioli dish. Experience kits will include necessary dry ingredients for a butternut squash ravioli and brown sage cream sauce. This session is 1.5 hours.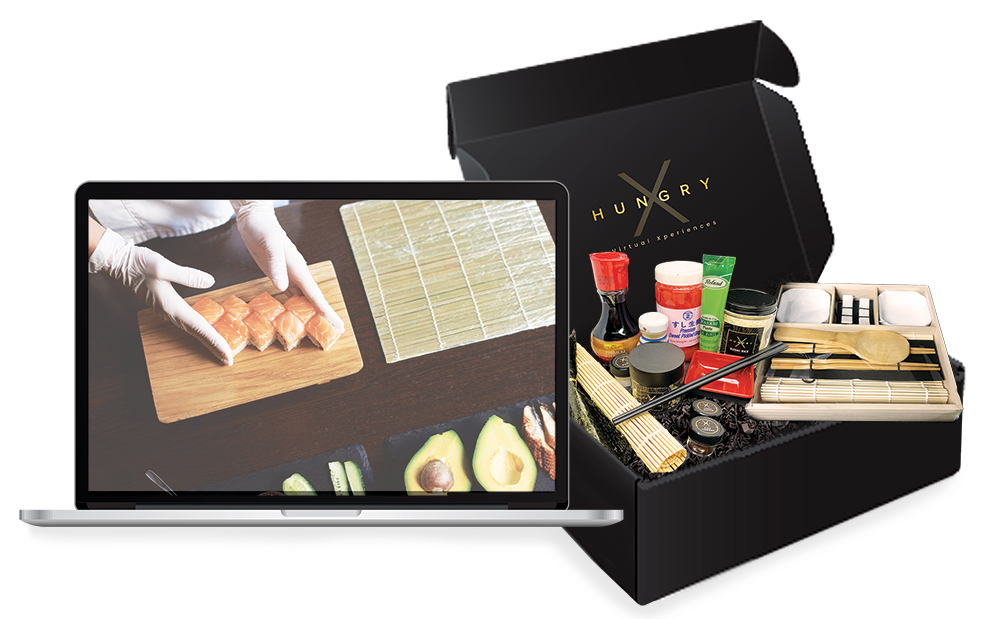 Sushi Rolling
with Chef Katie
Award-Winning Celebrity Chef & Author
Let's get rolling! Looking to impress your friends next time for dinner? Join Chef Katie, former Iron Chef judge, cookbook author, and blogger, in learning how to craft the most beautiful sushi rolls. Participants will learn how to use a rolling matt included in the kit to make the perfect roll alongside this Food Network Chef. Participants will also receive chopsticks and dipping bowls, along with all dry ingredients and toppings like pickled ginger.
Interactive Lessons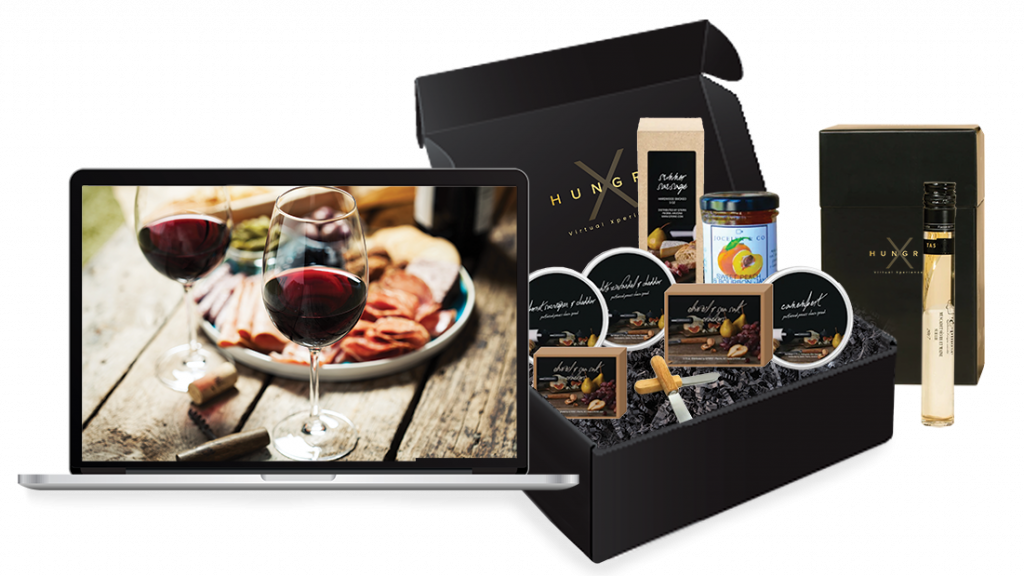 Old World Classics
with Sommelier Erin Swain
As seen in Vogue & Coastal Living Magazine
Join our talented female powerhouse sommelier, Erin Swain, for a trip to the Old World. Erin has traveled the world and been featured in Vogue and Coastal Living Magazine this year. She is sure to keep your guests laughing and chatting for the entire hour while they enjoy this delightful trio. The Old World Classic package is complete with two shelf-stable cheeses, olives, gourmet crackers, chorizo, jam, truffles, and a mini cheese board with a spreader set. Wine vials ship separately.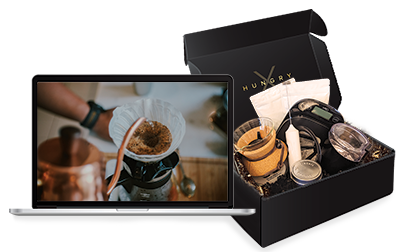 The Art of Coffee and Tea
with Mike Walsh
Expert Coffee Connoisseur
Need a caffeine boost? Mike will host an engaging and educational 1-hour session about the art of coffee and tea. Experience kit will include all necessary items to make the best organic coffee.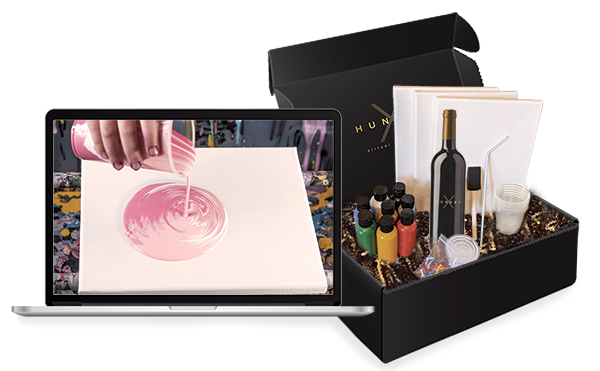 Wine and Design
with Agnes Pierscieniak
Artist & Creative Director
Agnes will teach participants different techniques to make the most beautiful marbelized art, while sipping! Experience kit will include all items necessary to paint like an artist.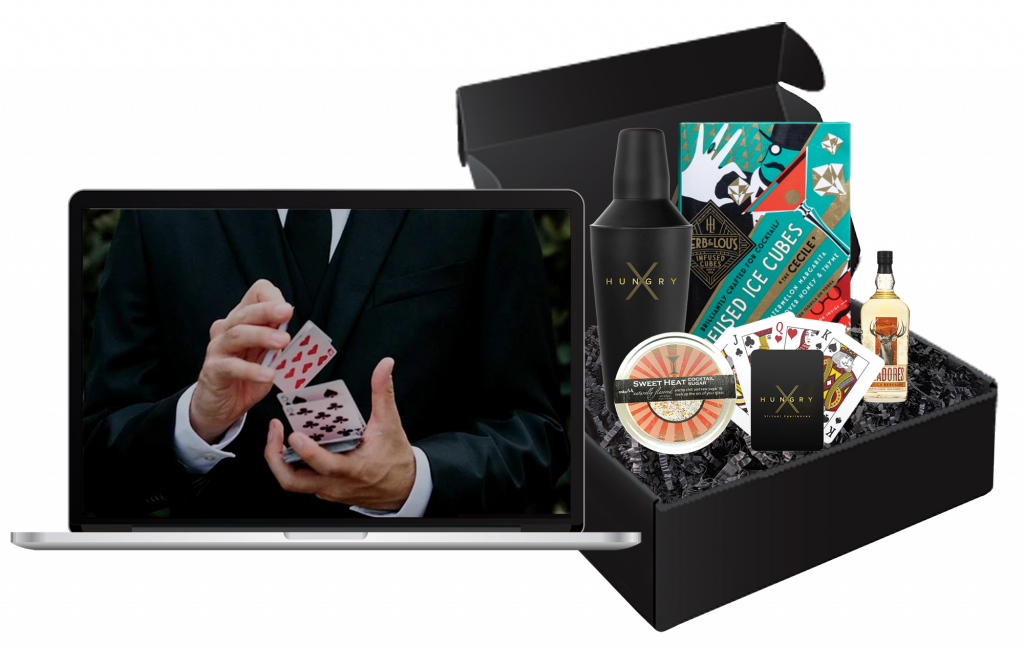 Magic and Lesson
Magicians
One of a Kind Trio
Prepare to enter the whimsical world of magician, teacher, and pilot Eric Yuhasz. This experience will have your eyes playing tricks on you…so keep an eye on Eric as he performs his interactive sleight of hand magic. All participants will receive their own tricks for the lesson portion of this magical experience.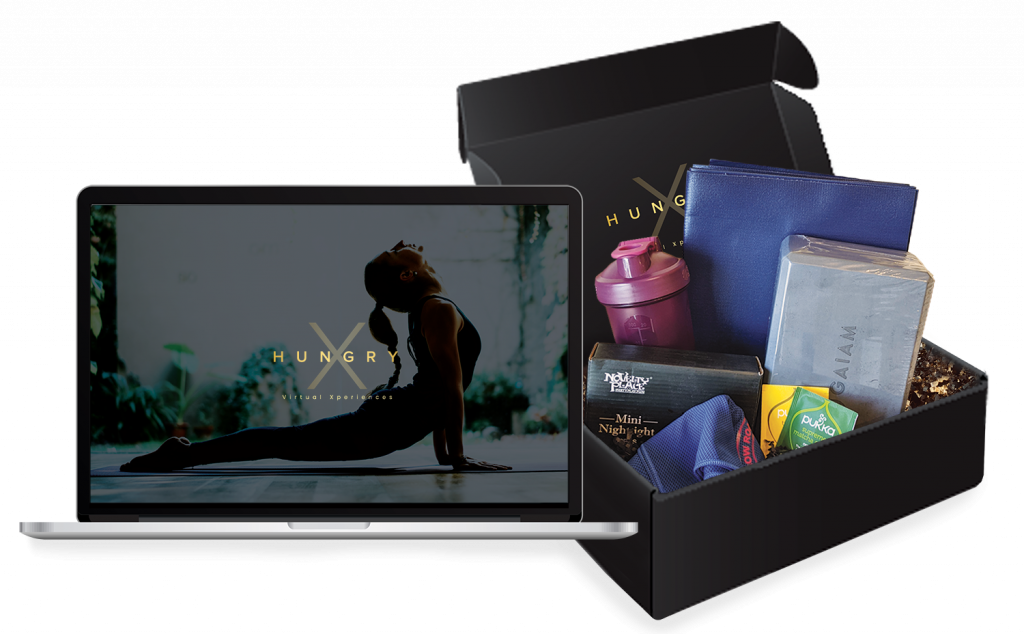 Glow and Sip Yoga
with Lulu Soni
Vinyasa Yoga Master
Come relax with Lulu! Coach Lulu will teach participants the basics of yoga in a relaxing 1-hour session. Experience kit will include all items necessary to find your zen during this Glo & Sip Xperience.