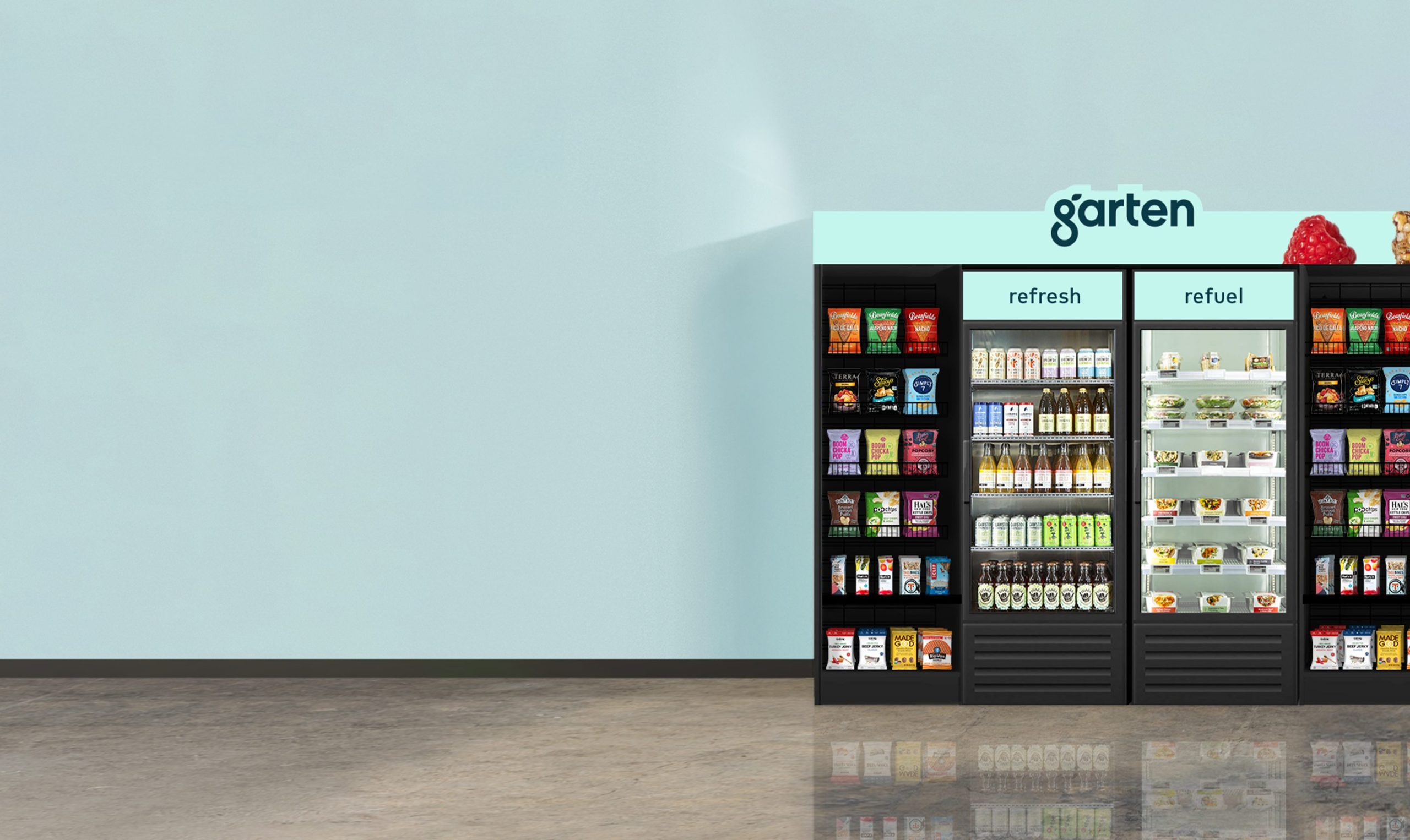 Market
overcome budget constraints with flexible solutions.
Our self-serve markets offer the flexibility to meet the needs of the modern office. Equipped with a modular layout and a cashless self-pay kiosk, we have markets designed to cater to a varied population of as low as 80. With an array of fresh and nutritious food options available 24/7, garten Market is the ideal choice for those who want to grab a healthy snack or a full meal while on the go.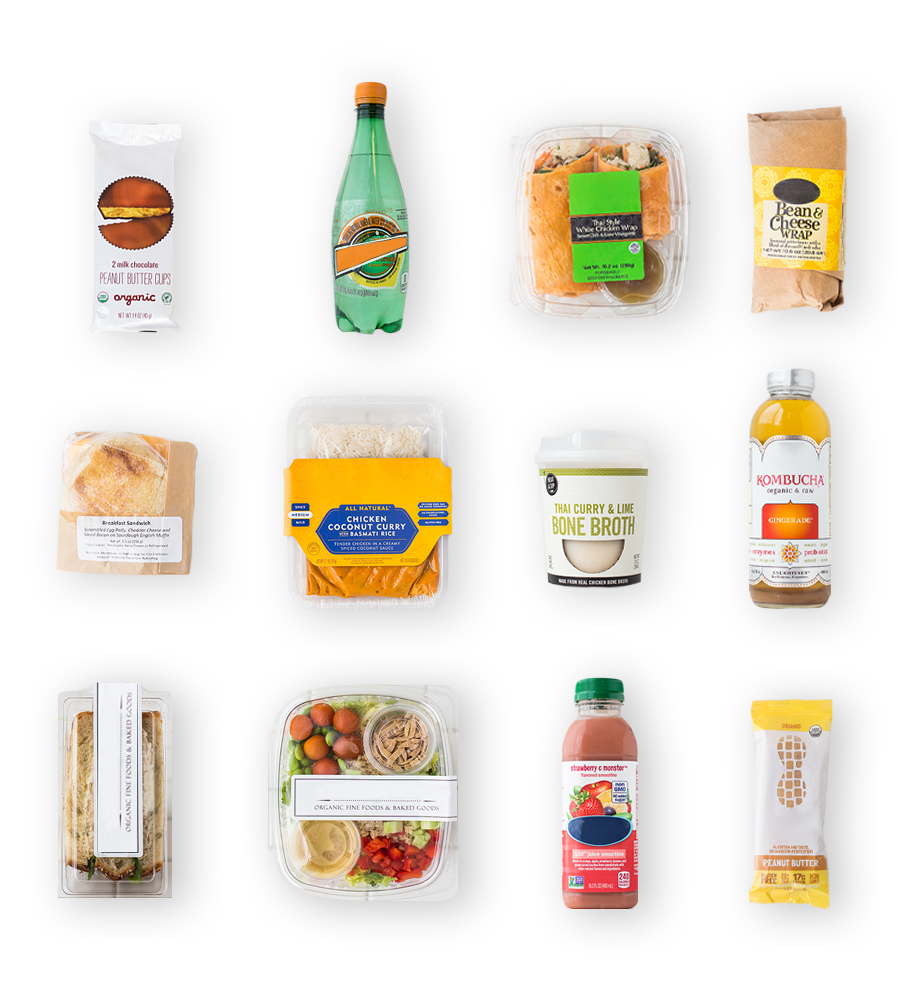 the ultimate
break room upgrade.
Always responsibly sourced, garten Market is stocked with fresh & local breakfast choices, entrees, salads, sandwiches, snacks, drinks, and treats. Hundreds of options are expertly curated and customizable to meet the needs of your unique community.
Loaded with flavor instead of sugar, salts and oils, garten Market turns your location into a healthy food destination.
a smarter way
to feed your community.
The modular layout includes a cashless self-pay kiosk that offers a safe and convenient way for your community to access fresh food and snacks using contactless self-checkout technology, 24/7.
This solution is ideal for locations that require a cashless unattended payment experience and is cost-effective for employers.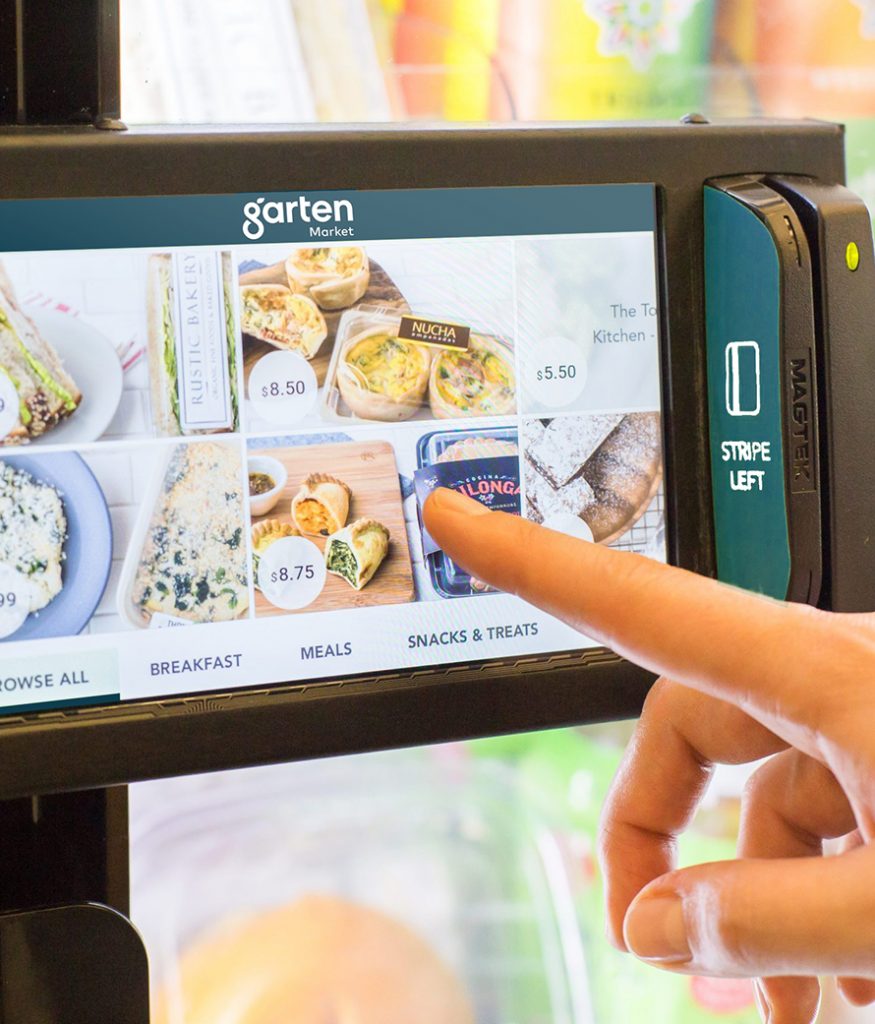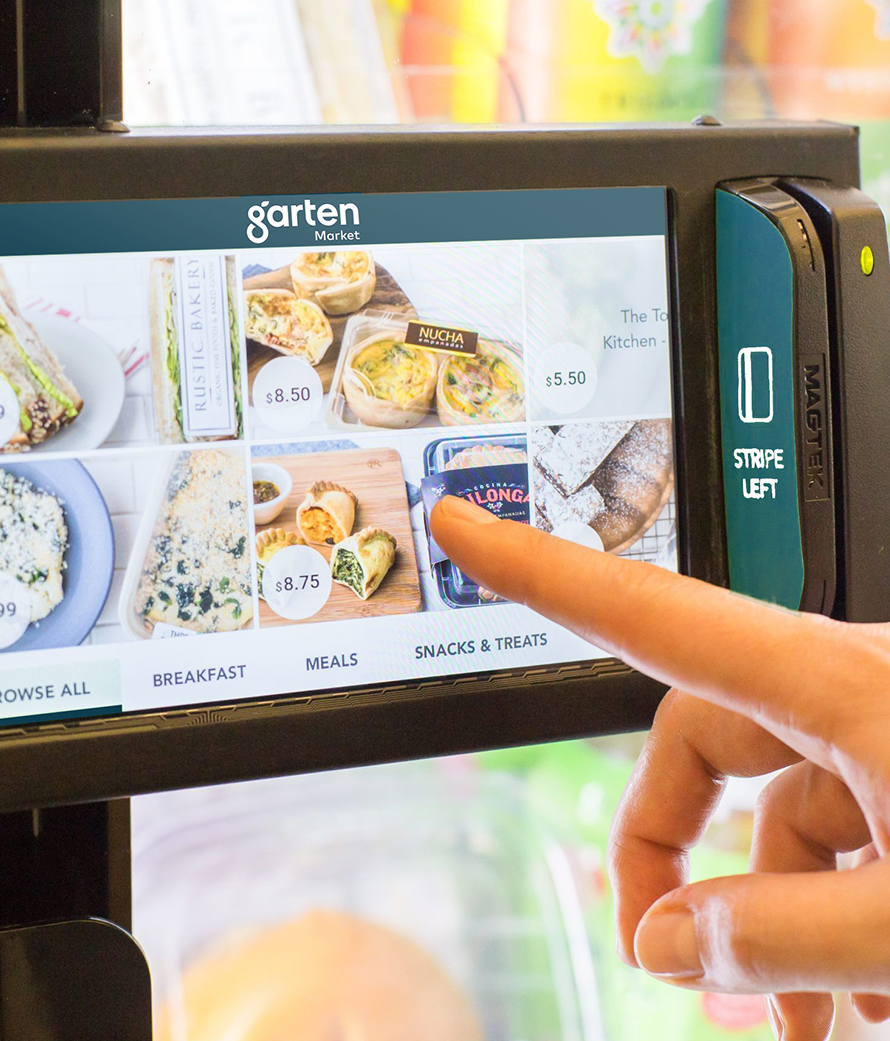 unmatched
flexibility.
We recognize many companies' challenges in forecasting headcounts, especially with hybrid work schedules, reduced workforce, and budget cuts.
garten Market's flexibility in layout can expand or contract to suit any location's needs with multiple fridges, snack shelves, and add-on coffee and tea units.