We at Oh My Green take healthy snacking seriously. That's why we are wild about World Peas Brand. They dedicate themselves to making great tasting snacks with substance. Through the use of innovative production techniques and quality ingredients, World Peas brings both flavor and nutrition to snacking.
We are stoked to feature World Peas' Peatos, for this October's Snack of the Month. As noted on their website, a couple of years ago, Nick Desai, chairman and CEO, took on the challenge of creating a healthy, crunchy cheese snack as a "clean-label alternative" to heavily processed alternatives. His goal, over time, is to offer a world of salty snacks that can compete with the big brands on taste while providing a much needed healthy option. Oh My Green thinks World Peas is doing just that with Peatos, which is why we chose them to be our October partner.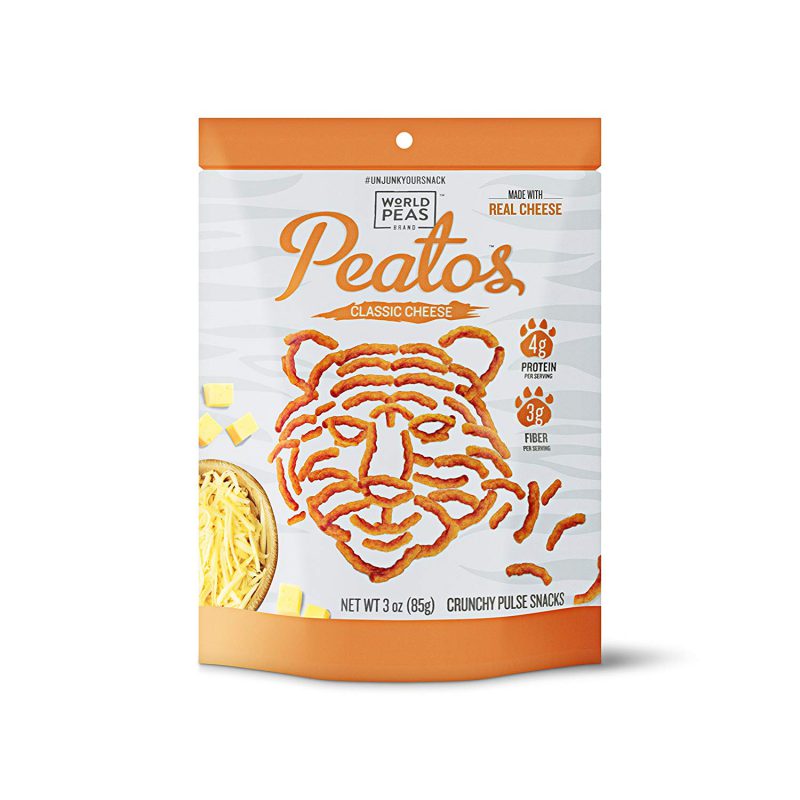 Peatos are made from real cheese and pulses, the nutrient dense, dry, edible seeds of beans, lentils, chickpeas and peas. This plant based protein source delivers fiber and phytonutrients that provide key vitamins and minerals. Not only are they healthy, but Peatos provides lip-smacking goodness with the nutritional boost of protein and fiber that is also crunchy!
You can now grab these cravable cheese snacks straight from Oh My Green. They come in four bold flavors: classic cheese, masala, chili cheese, and fiery hot, which makes it easy to step up your snacking game. If you are an Oh My Green customer and want to try a bag of Peatos snacks, contact your Oh My Green Happiness Ambassador today. If you're not an Oh My Green customer, then you should become one! Click here to get started!