You may know Oh My Green as the premiere corporate kitchen and catering management service in the U.S., but did you know that we also have a subscription service called Oh My Green Box?
The Oh My Green Box is a no contract, one-stop-shop for teams that need a hassle-free approach to corporate wellness. Every month, our Box team sends you a curated order of healthy snacks, drinks, coffee & tea, organic fruit, and more to keep your team fueled throughout your busiest days. Better yet: subscribers get free shipping on every order, and access to an analytics platform to rate products and track their team's consumption.
With this 'health without the hassle' approach to office snacks, the Box team was thrilled when our friends at WeWork invited us to host a tasting at one of their co-working spaces in San Francisco.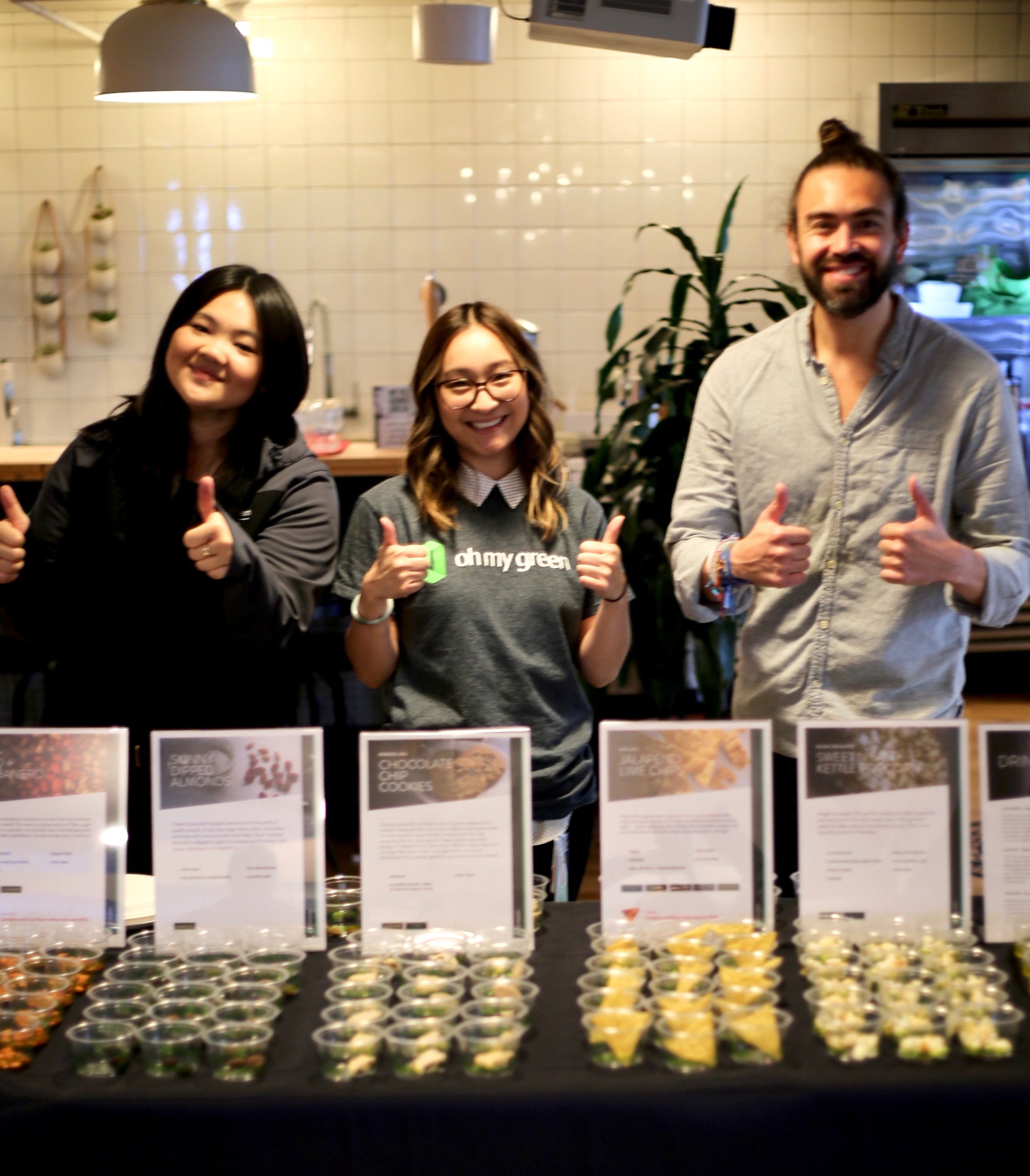 Filled with six floors of bustling companies, WeWork's Mission Street location was the perfect setting to discuss employee wellness programs with founders and employees who are in the most pivotal stages of their company's growth. With ample research on the correlation between employee wellness and engagement, and lowered absenteeism and turnover rates, it behooves companies to take early steps to establish a healthy company culture. Oh My Green Box is excited to partner and grow with many of these companies for years to come.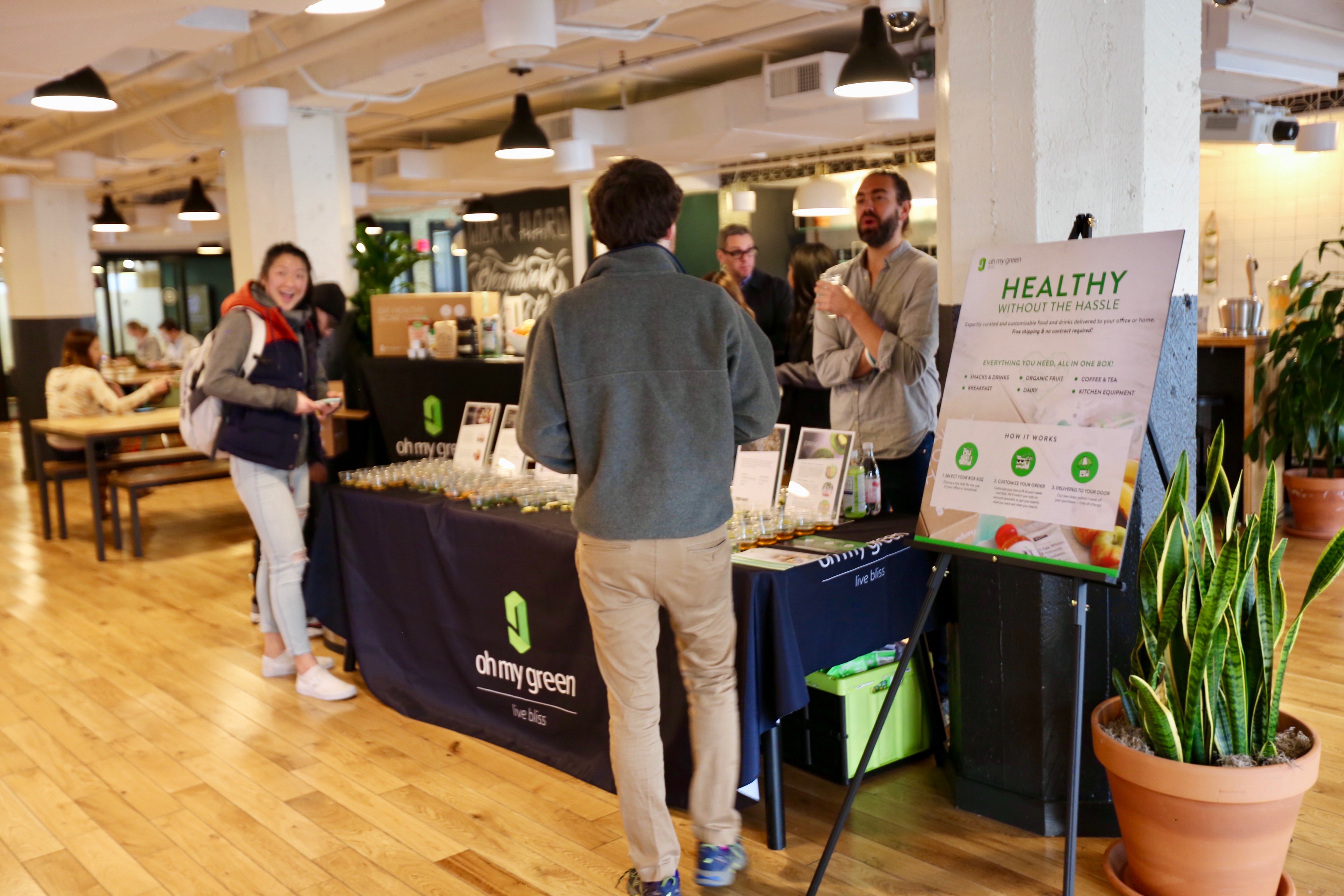 Special thanks to WeWork on Mission Street for welcoming our Box team into your beautiful office! We look forward to helping more WeWorkers live healthy and blissful lives.
To start your company's subscription to Oh My Green Box, or to learn more about our subscription service, visit https://garten.co/box/.