We are big on snacks made with simple, high quality ingredients. That's why we are ecstatic about teaming up with RxBar for our November Snack of the Month. Started by two best friends with the drive to flip the script on the health bar game, RxBar created a tasty, honest and nutritious alternative to processed and sugar-laden protein bars.
This November Oh My Green features RxBar's two new seasonal flavors: Pumpkin Spice and Gingerbread. You can now grab these tasty bars straight from Oh My Green's stocked kitchen (contact your Happiness Manager if you aren't already participating in our Snack of the Month program). RxBar makes their products from great core ingredients: egg whites for protein, dates to bind, and nuts for texture. There are no added sugars or preservatives. Just good tasting, chewy, clean snacking with 100% natural flavors.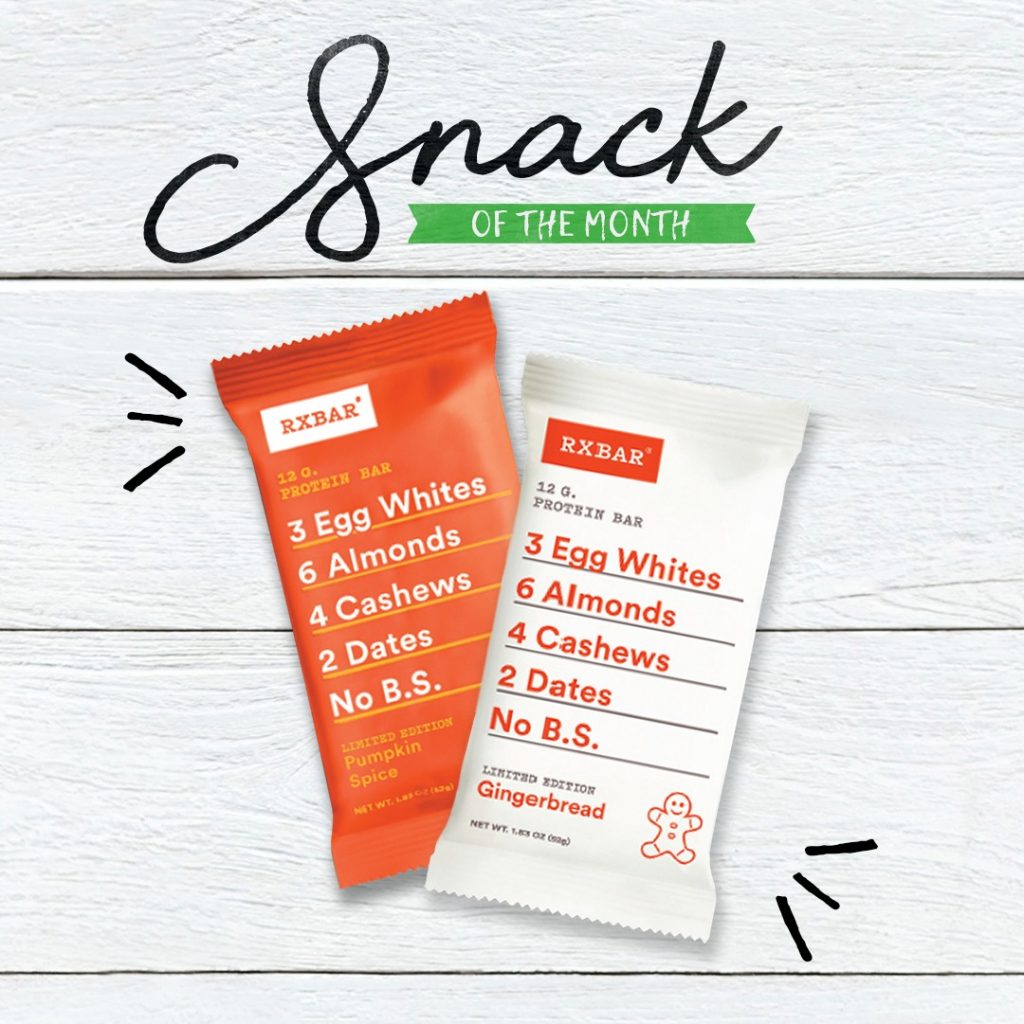 Most other health bar manufacturers pack their bars with sugar and other ingredients you can't even pronounce. RxBars deliver the complete opposite; just simple, nutritious snacks that taste amazing. In addition, they're non-gmo, gluten free, soy free, and dairy free. Filled with 12 grams of protein and 6 grams of fiber, RxBars can help quiet your growling tummy through those long meetings.
All of us at Oh My Green love RxBars and what their company stands for! We proudly  include them in the Oh My Green family of healthy snacks! If you're already an Oh My Green customer and want to try their seasonal protein bars, contact your Oh My Green Happiness Ambassador. If you're not an Oh My Green customer yet, then get on board and click here to start!