Our pick as September's Snack of the Month is ReGrained Bars. A desire to brew beer for free and a little bit of ingenuity led two UCLA students to create this amazing product. It provides incredible nutritional value to humans and is also good for the planet.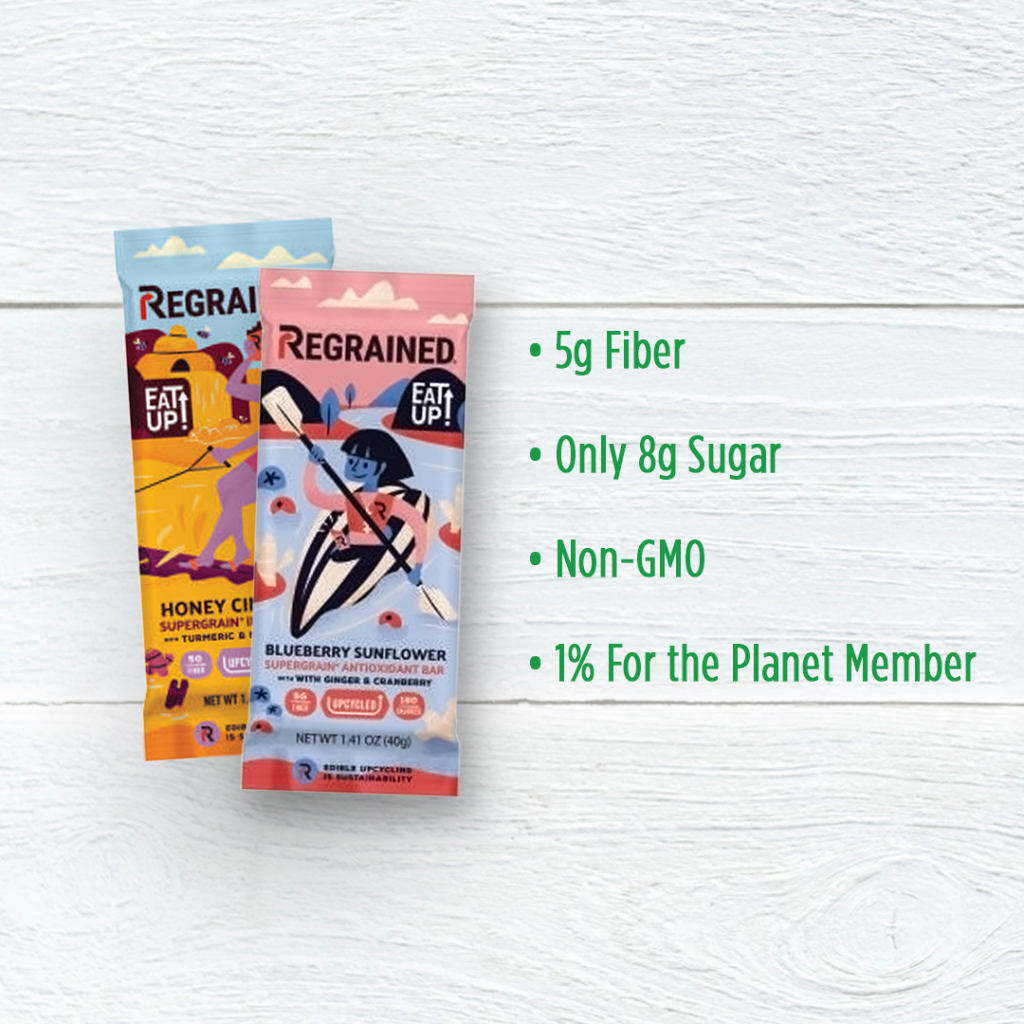 Founders Dan Kurzrockand Jordan Schwartz initially thought they could make enough money to cover the cost of brewing their own beer by making and selling bread using a beer-brewing by-product. When they realized that the beer grain had great nutritional value —full of protein, fiber, and micronutrients –they decided they could do more than bread.
In 2013 they launched their first ReGrained bars.
ReGrained's mission says it all. "To rescue those overlooked, but awesome ingredients and put them back to work—fueling your day, your taste buds, and your imagination." ReGrained salvages the nutrient-rich grain that is created every time beer is brewed. Then, using their own patent-pending technology, they mill it into what they call SuperGrain+ flour, which is a great source of prebiotic fiber that feeds the great probiotic bacteria living in our guts. So, it's a win-win!
The company is also committed to sustainability, reducing food waste, and even developing sustainable packaging for their products (they recently hit a snag with their original compostable wrappers but have vowed to find a solution that works and open-source it to the industry.)
So, next time you reach for an afternoon snack in your Oh My Green-stocked kitchen, give the ReGrained bars a try. If you don't see them, please let your Happiness Ambassador know.
And if you're not yet an Oh My Green customer, what are you waiting for? Get on board now and make the upgrade!