Whole Lotta Bars totally deliver on Clif's new slogan "Make It Good", especially the Tart Cherry Almond bars. They speak for themselves!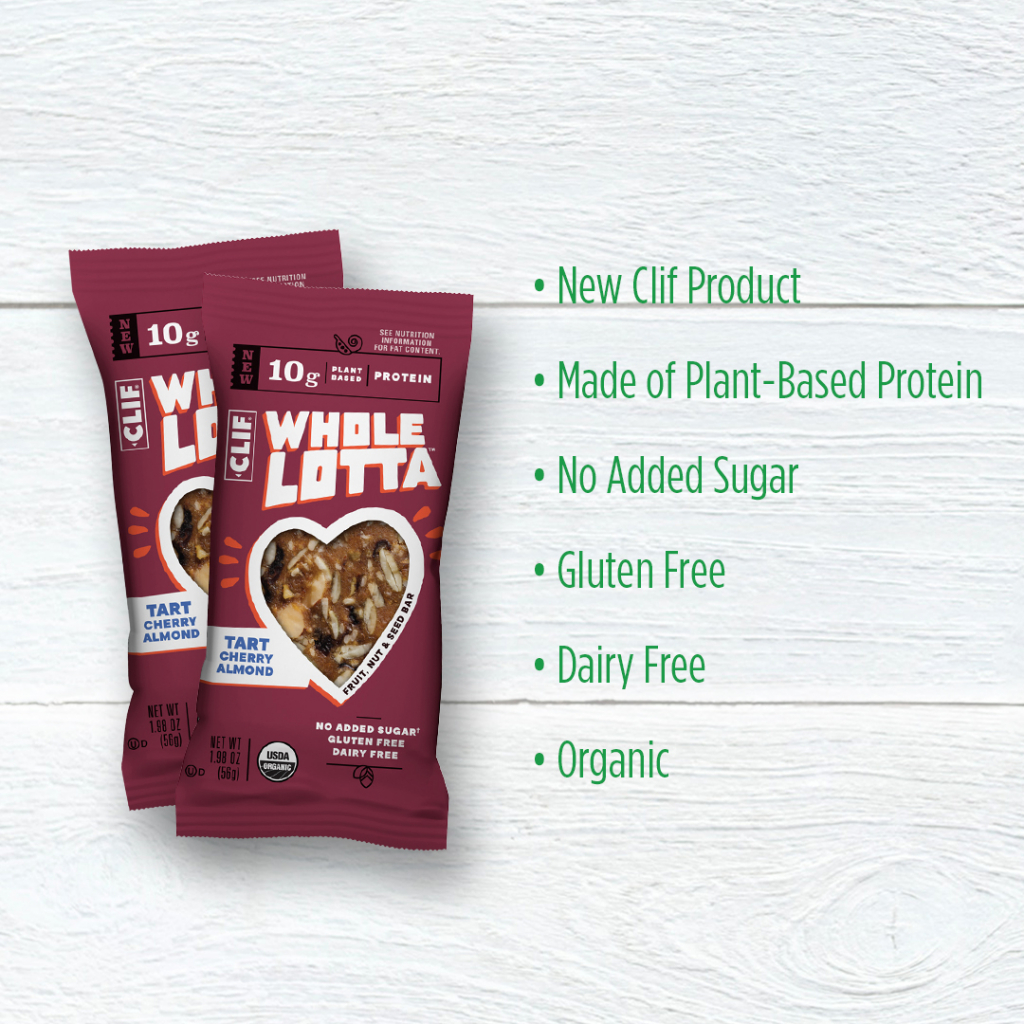 The Clif Whole Lotta bars are soft-baked, mouth-watering, and made with whole food ingredients like pumpkin seeds, almonds, dried cherries, and ginger. If that didn't win you over, let us tell you that the bars are also organic, contain plant-based protein, have zero added sugar, and are 100% gluten, dairy, and guilt free. In a nutshell, you get all the good stuff packed into one bar.
The Whole Lotta bars are great for a snack in-between meetings, an easy breakfast, or anytime you want something nutritious and filling.
Ever wonder where did it all begin for Clif? Turns out, founder Gary Erickson was riding his bike and decided he was done eating unappetizing bars. He wanted something tasty and satisfying, as well as energizing. Gary spent six months perfecting the first Clif Bar recipe. The rest is history, as they say. Oh, but no…the company didn't stop there. The Clif Bar and Company is the leader in nutrition bars and follows a unique business model focusing on FIVE (wow!) aspects, they refer to aspirations focused on sustainability: the business, their brands, their people, the planet, and the community. In case you didn't know, they were the first to create organic energy bars with all real ingredients. Clif has created more energy bar varieties, put in lots of volunteer hours, hired great employees, sought out the best organic ingredients, more volunteer work, ran some rad campaigns, and did we mention lots of volunteer work? Let's just say, they're pretty awesome and we're proud to offer you their awesome bars in all our Oh My Green kitchens!
If you are an Oh My Green customer and you don't see Clif's Whole Lottas bars in your company's kitchen, contact your Happiness Ambassador. If you're not an Oh My Green customer, make the upgrade and get started today!