We love the story of how the BEAR Nibbles got its name.
Founder Hayley Gait-Golding read a study about wild bears living normal "bear lives" — eating salmon and berries — versus those that somehow drifted into cities and were eating out of trash cans outside fast food restaurants. The research found that city bears were 30% fatter and less active than wild bears. They also had far less life-expectancy than their healthier counterparts. She took that as a cautionary tale for us humans.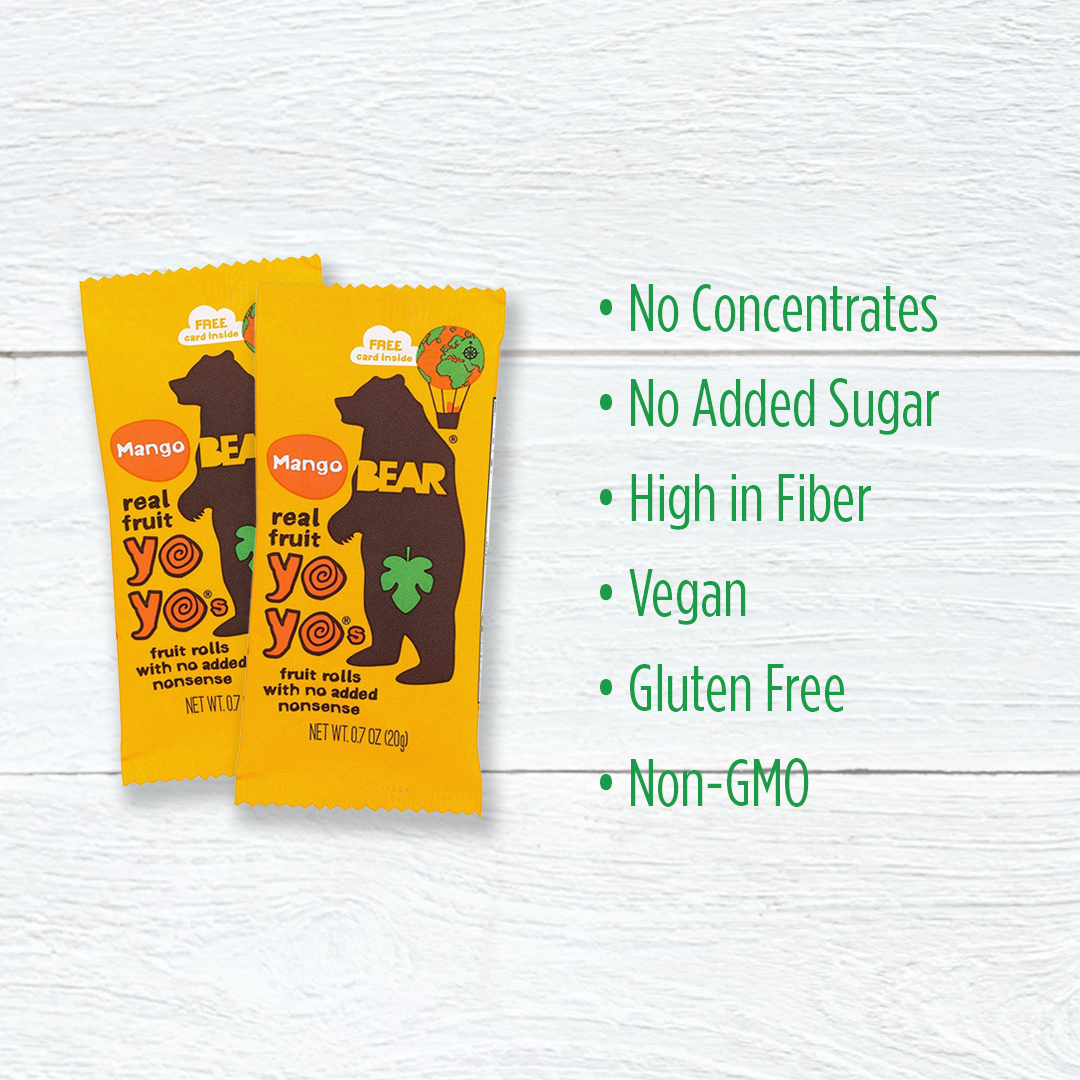 BEAR's mission is "to help people get back to eating as nature intended." We not only like the name, but we also like their mission. So we selected BEAR Yoyos as our March Snack of the Month.
BEAR Yoyos are the perfect guilt-free dessert or mid-afternoon snack. Yoyos are delicious fruit rolls made with 100% pure fruit and vegetables with absolutely no added nonsense. They're also packed in a packaging house where there is no cross-contamination with nuts, dairy, soy, wheat, egg or legumes. No added sugar in any of these yummy snacks and high in fiber. A pack of BEAR Yoyos count for one of your five daily required fruits and vegetables.
Living without these great snacks would be un-BEAR-able! So, go on, snack away on these delicious treats. Sorry for the "Dad joke"! ????
If you are an Oh My Green customer and want to try BEAR's products, contact your Oh My Green Happiness Ambassador today. If you're not an Oh My Green customer, then get on board and make the upgrade! Click here to get started!