There's nothing better than shining a spotlight on a great snack (except maybe actually eating the snack). This month, we love Deep River Snacks. As our August Snack of the Month, Deep River Snacks make amazing chips from all Non-GMO ingredients. The company also avoids artificial colors, flavors, and preservatives. It's all part of their mission is to use simpler and better ingredients. But wait, there's more. All of Deep River Snacks are certified gluten-free, made in a nut-free facility, vegetarian (some are vegan), Kosher, as well as soy, cholesterol and trans-fat free.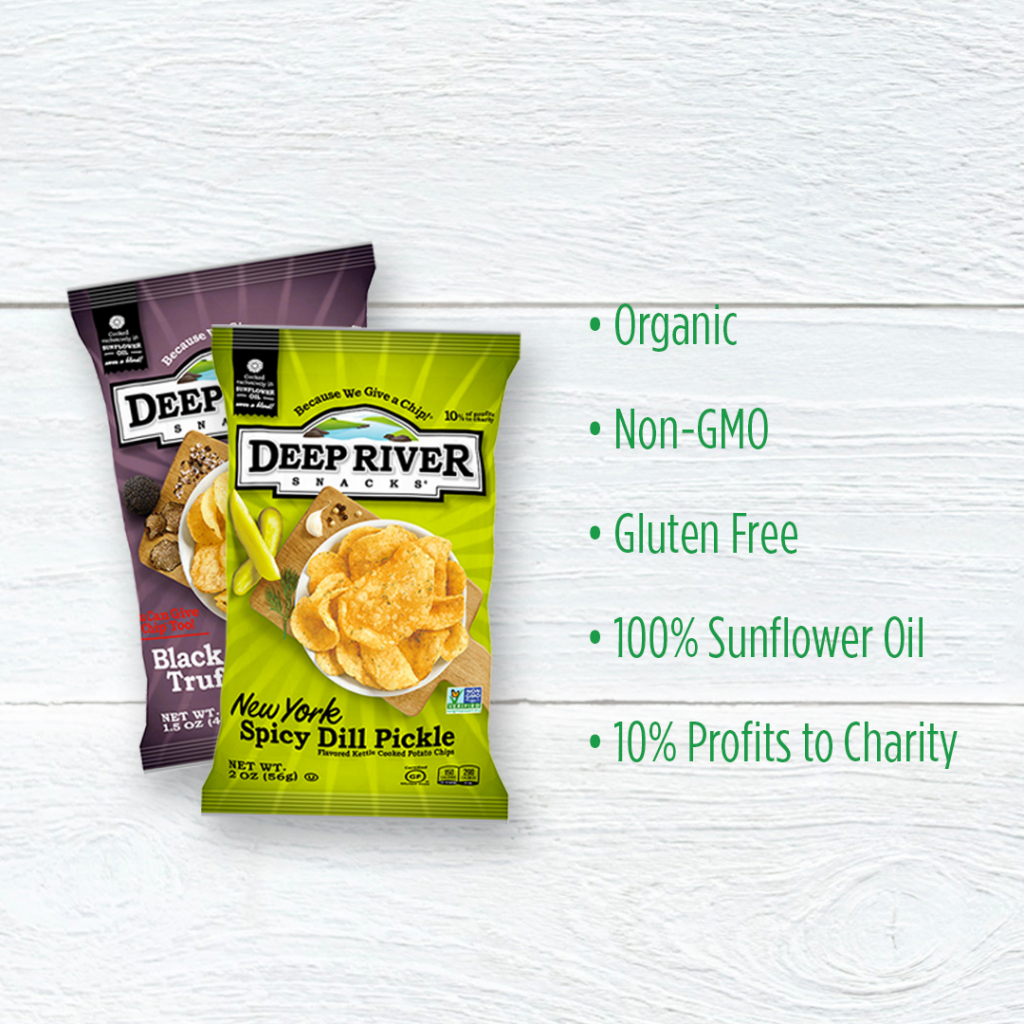 Deep River Snacks, the company, is also quite remarkable. Founder and CEO, Jim Goldberg, was inspired to create his company by health challenges faced by his own two sons, friends, and co-workers. He felt that through his company he could provide a platform to raise awareness and funds to find a cure for diseases. So, they use the packaging to feature the organizations that have touched the lives of Deep River Snacks' employees. And the company donates at least 10% of their profits to various charities each year.
You too can make a difference in your community when you enjoy a snack. You only have to reach for a delicious bag of Deep River Snacks.
If you are an Oh My Green customer and don't see Deep River Snacks in your kitchen, contact your Happiness Ambassador. If you're not an Oh My Green customer, then get on board and make the upgrade now!