We're always on the lookout for unique and nutritious snacks to add to our selection. So, when we were introduced to Atsá bars we became instant fans and that's why we have selected them to be November's Snack of the Month.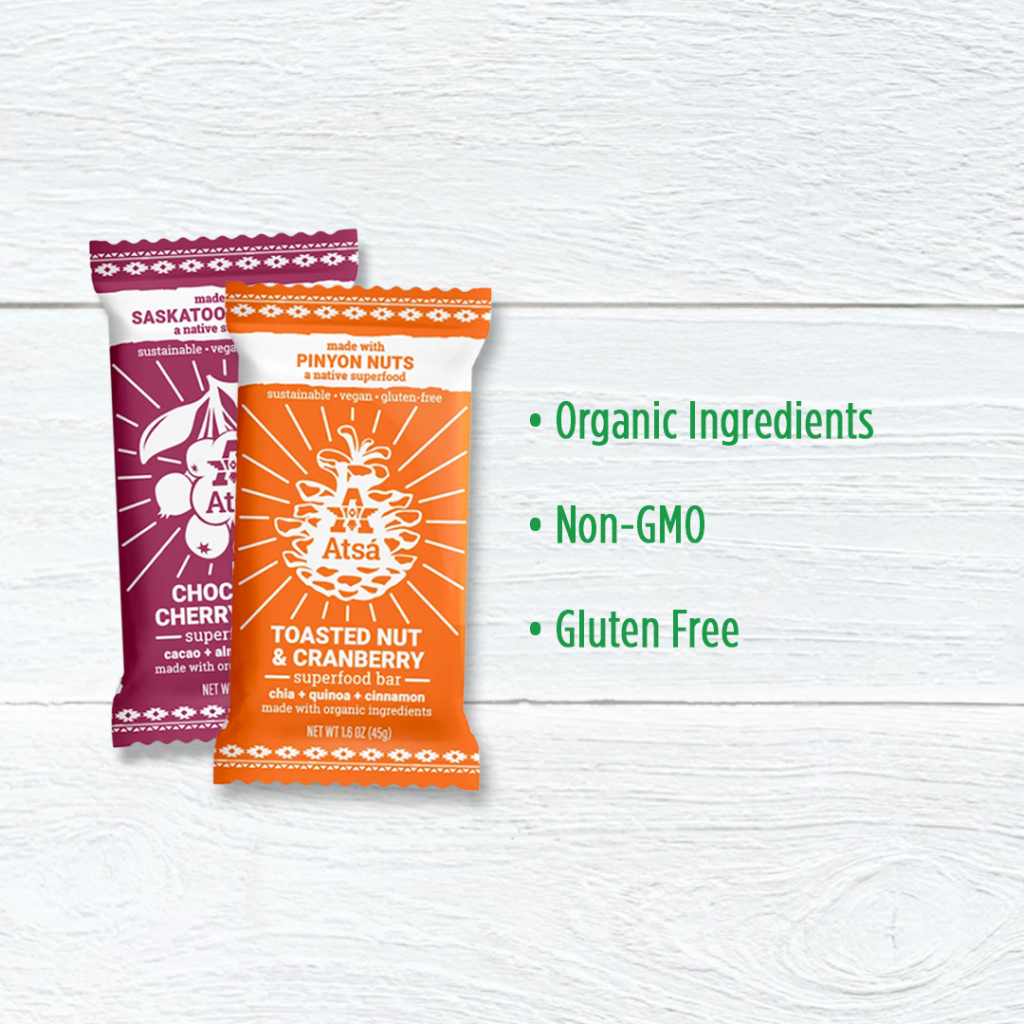 In their quest for a wholesome snack, Atsá uses sustainably harvested products that are naturally organic, non-GMO, and gluten-free —like superfoods Pinyon nuts and Saskatoon berries— and favor the use of all-natural preservatives. They combine these powerful ingredients with other equally nutritious ones to create their delicious bars.
Founder Rafael Pintor, a student at Cal Poli, got inspiration for his bars while visiting his Navajo ancestors' land. Rafael's inspiration, vision, and mission are to create a sustainable superfood snack and in the process connect people with their food sources. That's why Atsá partners directly with Native communities to grow and harvest foods to help ignite their local economies.
At this time, Atsá offers two varieties of chewy and delicious bars: Chocolate Cherry Pecan —made with Saskatoon berries, tart cherries, pecans, cacao, almonds, vanilla, and a hint of Himalayan pink salt— and their signature bar that started it all, Toasted Nut & Cranberry —made with Pinyon (pine nuts), pepitas, cranberries, chia, quinoa, and cinnamon.
If you are an Oh My Green customer and don't see Atsá bars in your kitchen, ask your Happiness Manager to add them to your mix of snacks. If you're not an Oh My Green customer, then get on board and make the upgrade now!