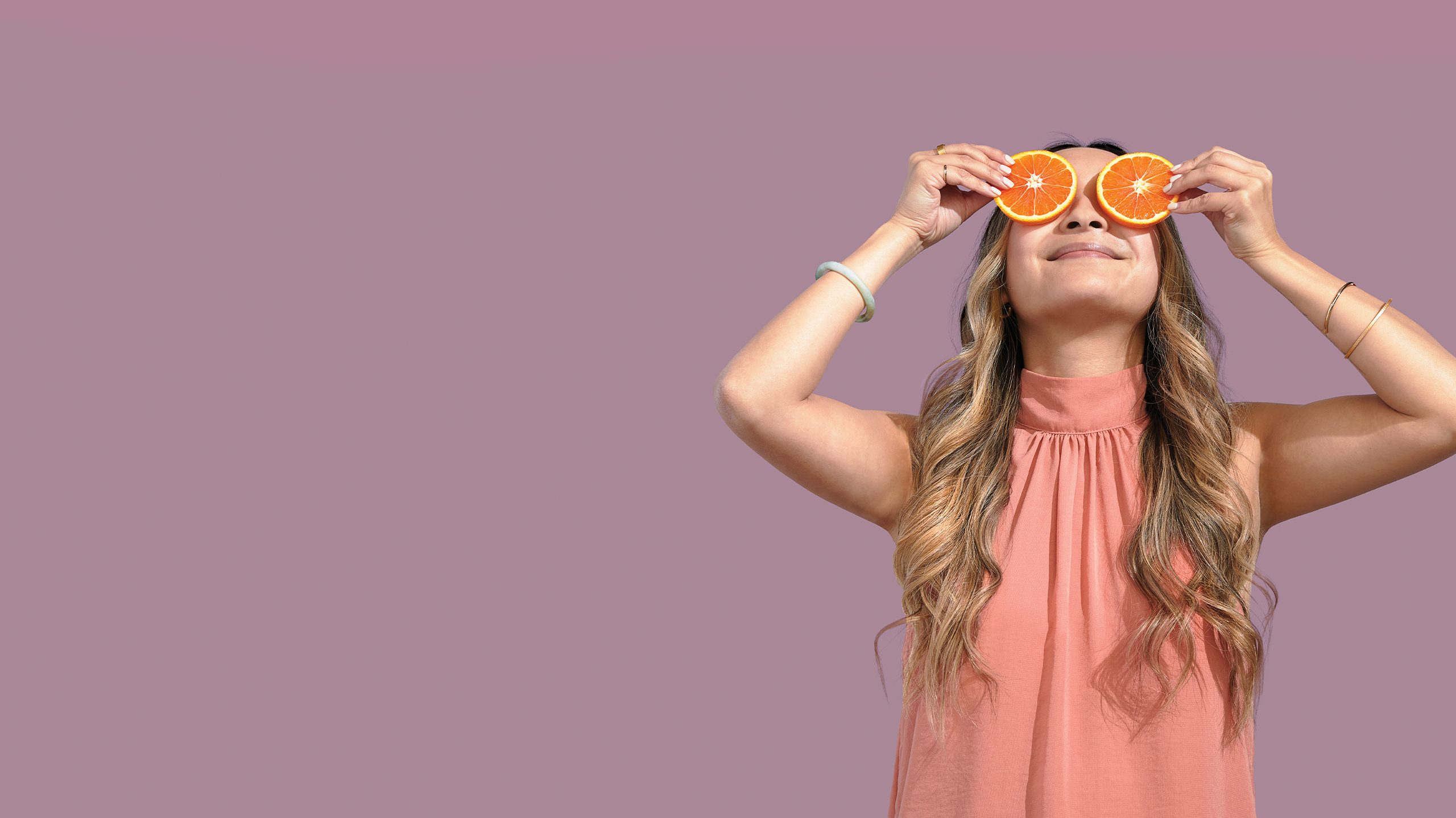 we make workplace wellbeing easy.
As a leading Corporate Wellness Services Company of 2022 and one of YC's top start-ups, we partner with forward-thinking businesses to promote change and improve employee engagement. As the nature of work evolves, so must the workplace, whether it's in-person or remote. Isn't it time to invest your money where your employees' mouths are?
our technology helps our clients achieve what they want most: visibility.
In today's business landscape, clients In today's business landscape, clients demand greater accuracy and transparency in billing. garten understands this need and offers an Analytics Dashboard to provide unmatched visibility into your expenses by identifying inefficiencies, optimizing usage, and reducing costs.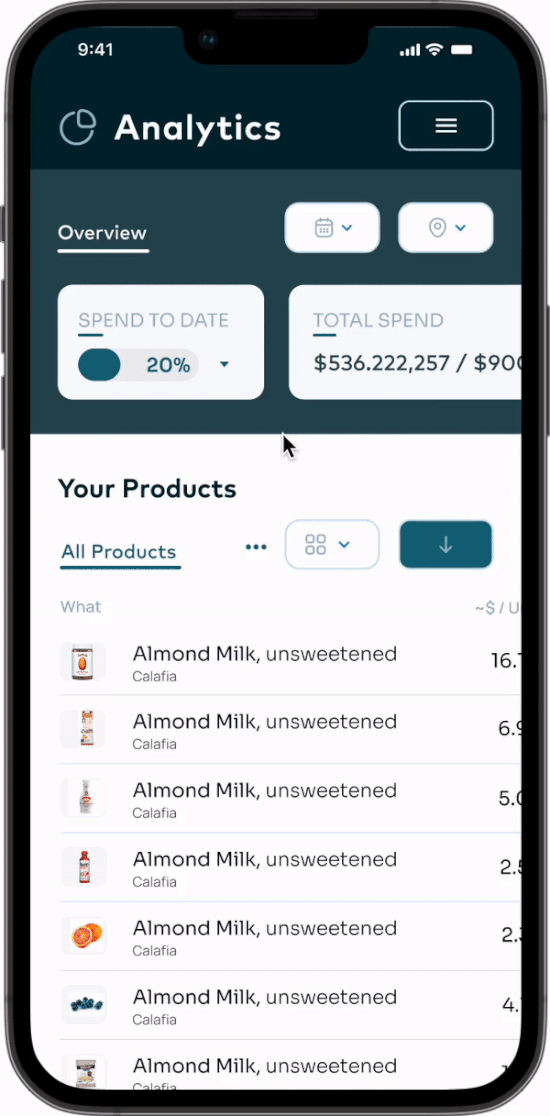 meet our online dashboard.
All of our operations are powered by proprietary technology to provide flexible and efficient solutions to manage your office food program.
Kitchen management at your fingertips.
Check the status of priority tasks. Manage orders and deliveries & track budget health.
Rate and suggest your favorites.
A feedback portal is available if you want to provide your team with exactly what they want and need.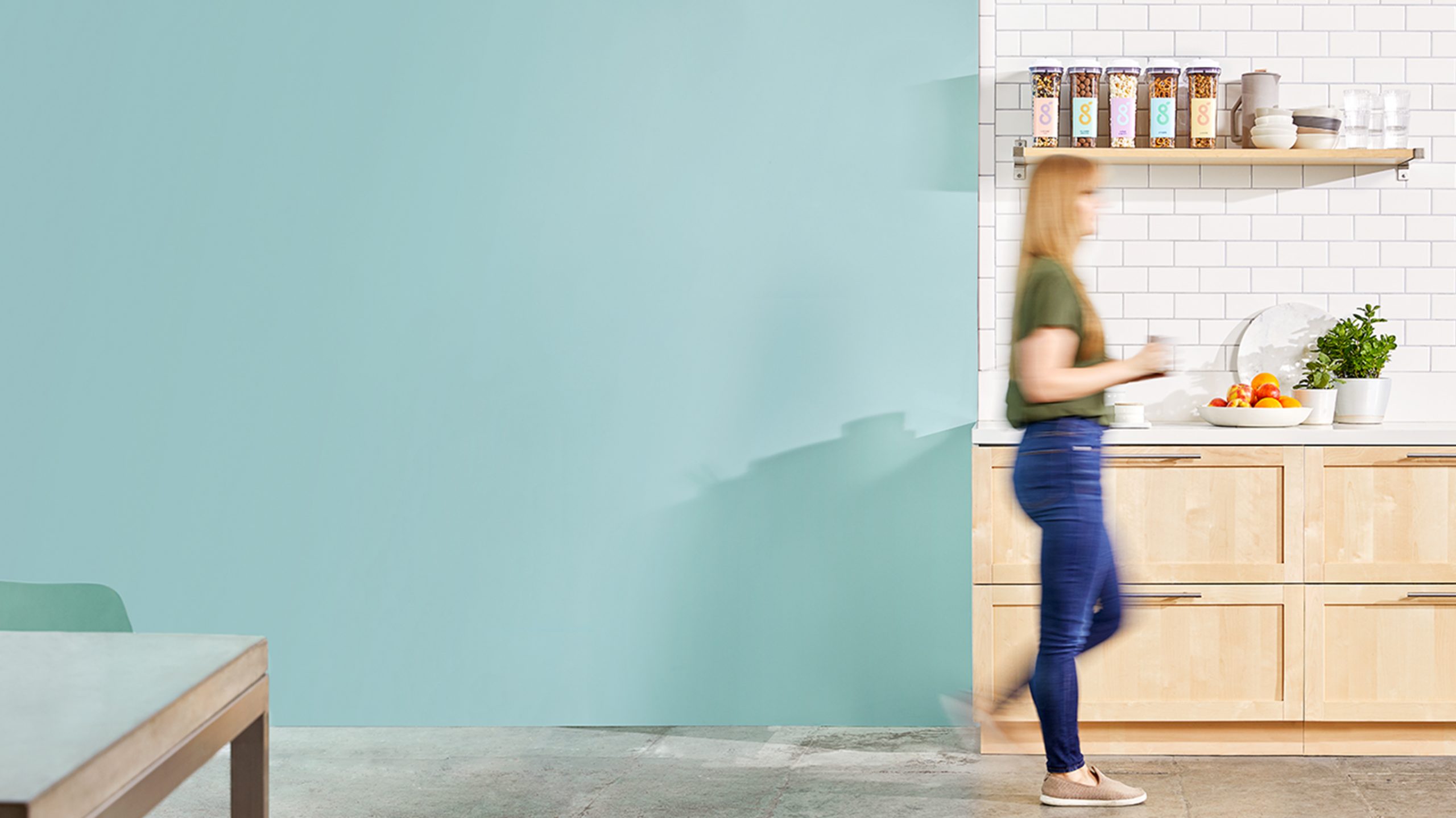 snacks for the office.
Experience the ultimate in workplace satisfaction with our expertly curated pantry and breakroom services. Our team of nutritionists and supertasters carefully select and supply only the best products to fit the unique needs and preferences of your team. It allows your team to stay fueled all day with a beautifully stocked and custom-designed wellbeing program.
Currently serving:
Atlanta, Austin, Boston, Chicago, Dallas, Denver, Los Angeles, New York City, Salt Lake City, San Francisco, and Seattle.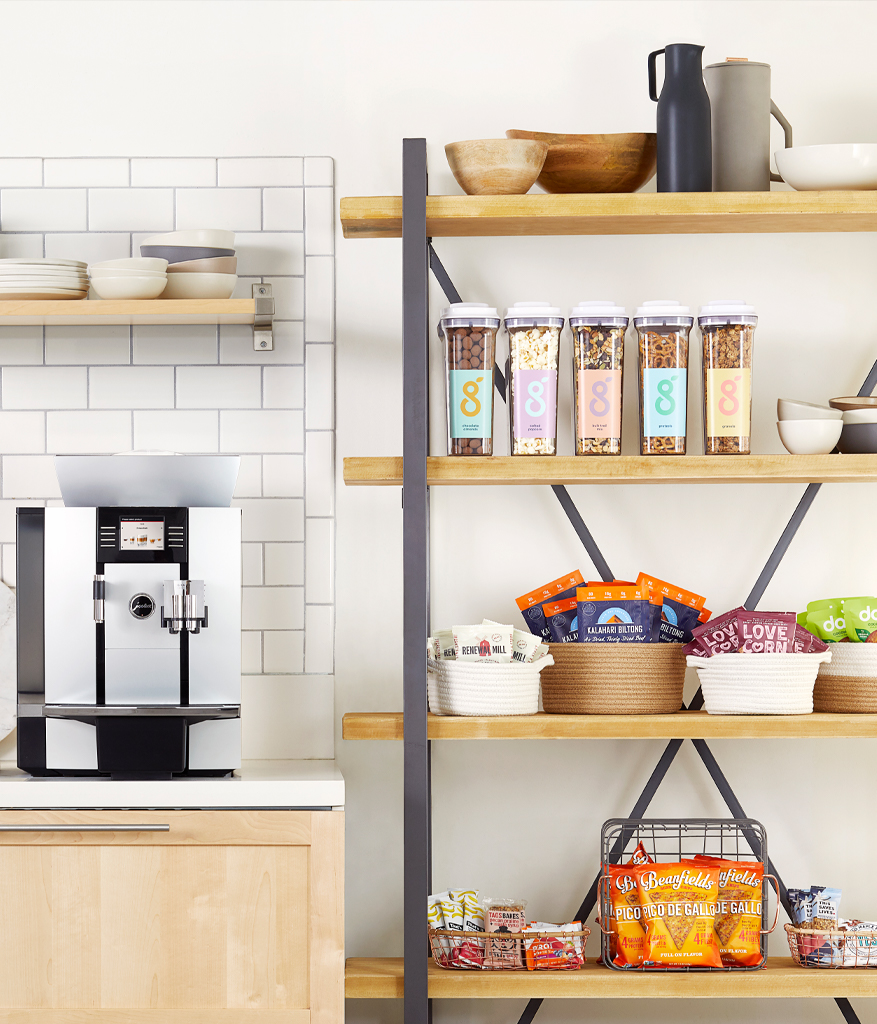 a taste of our customer's favorites.
Our snack and beverage selection is ever-evolving. Keep your employees energized and productive throughout the day with our office micro kitchen, stocked with premium, organic, non-gmo snacks that will fuel their productivity. Enjoy a variety of snacks, ranging from packaged bars, jerky and chips, beverages, cheese, condiments, bread, milk, coffee and nuts.
we have a higher standard for food.
Every item in the garten product portfolio is assessed through our proprietary system and ranked into 1 of 5 tiers based on nutrition and sustainability.
How effective is your wellness program?
Learn how a top San Francisco cloud-based company changed its eating habits with our proprietary nutrition dashboard in the case study below.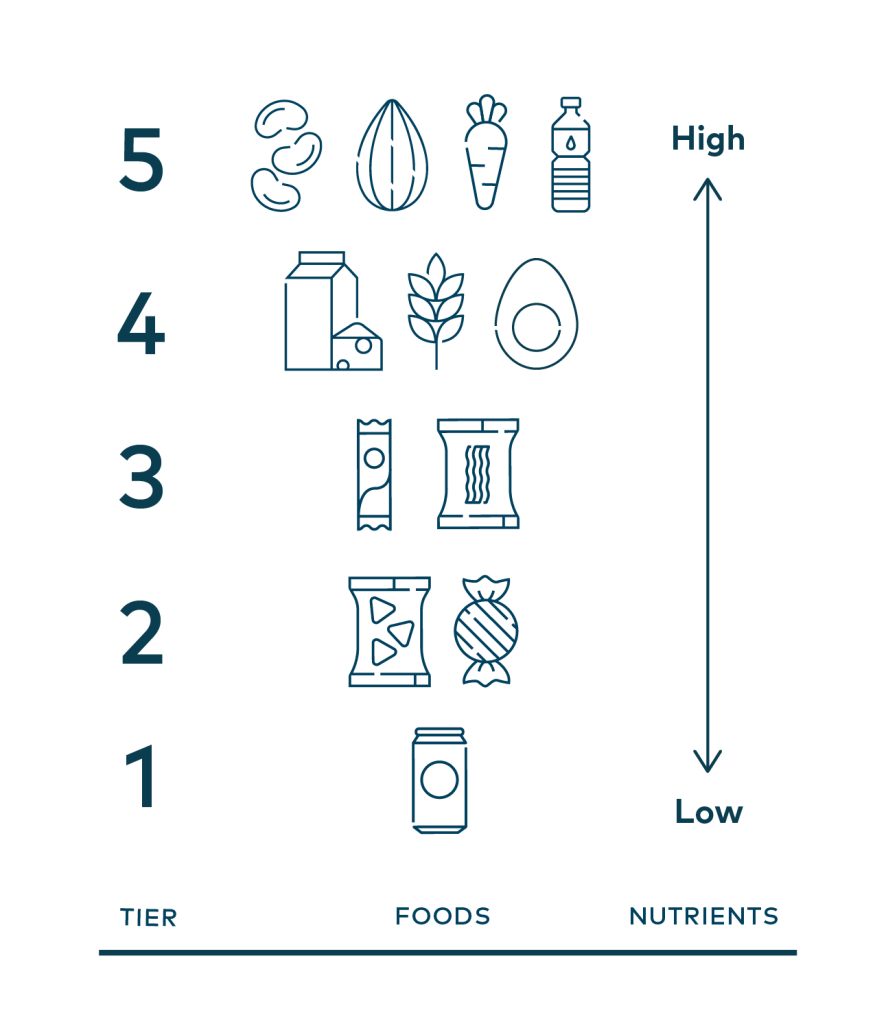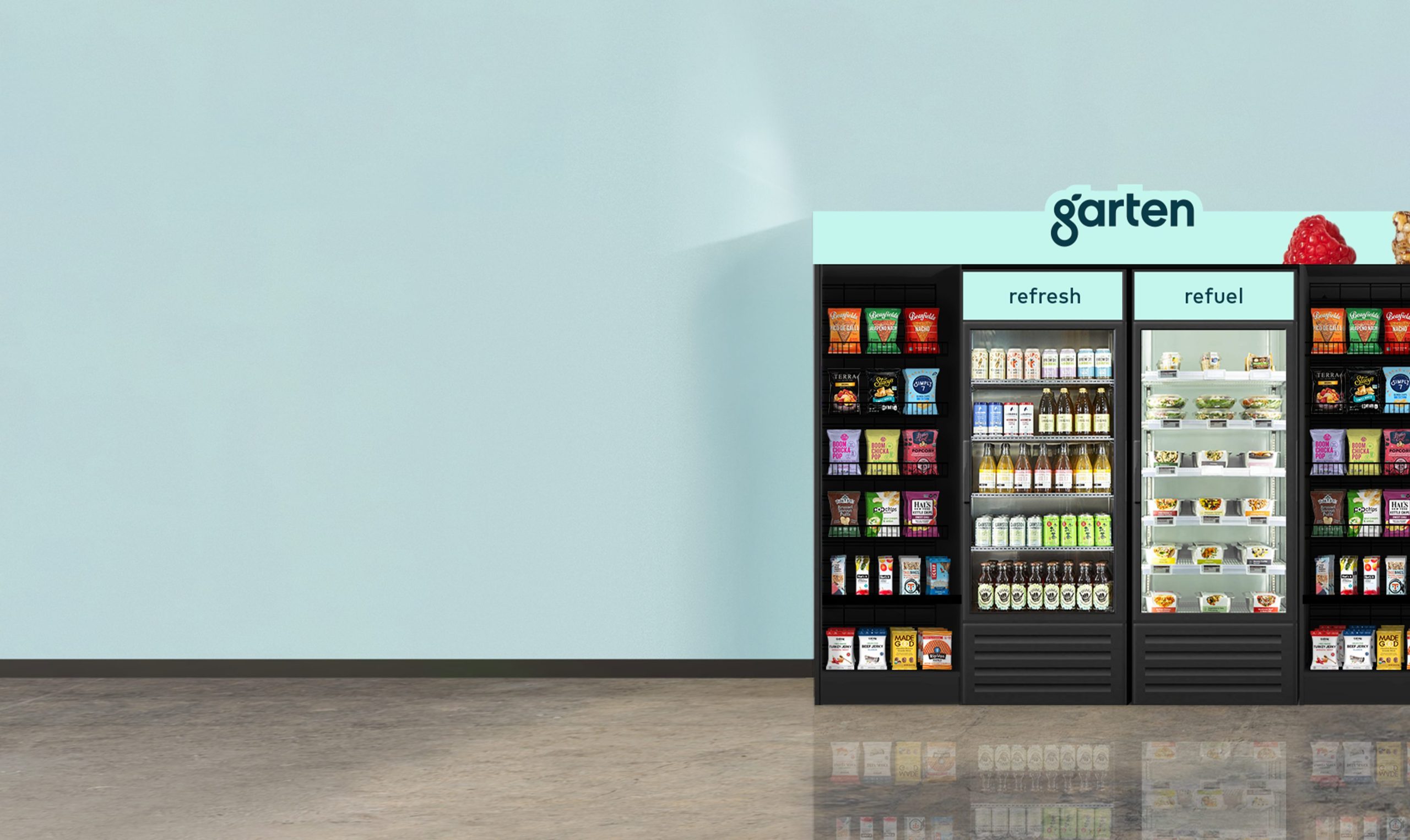 a fresh food market that's always open.
Whether your location is full of hungry workers, apartment dwellers, students, or whoever needs to eat, with the ease of a self-serve Market, anyone can conveniently grab a delicious fresh meal or healthy snack, and go. Our self-serve markets offer the flexibility to meet the needs of any modern location. Equipped with a modular layout and a cashless self-pay kiosk, we have markets designed to cater to a varied population of as low as 80.
Currently serving:
San Francisco Bay Area, New York City Area, Atlanta, Austin, Boston, Chicago, Dallas, Houston, Lexington, Philadelphia, Phoenix, Raleigh, Reno, San Antonio, Seattle, and Washington DC.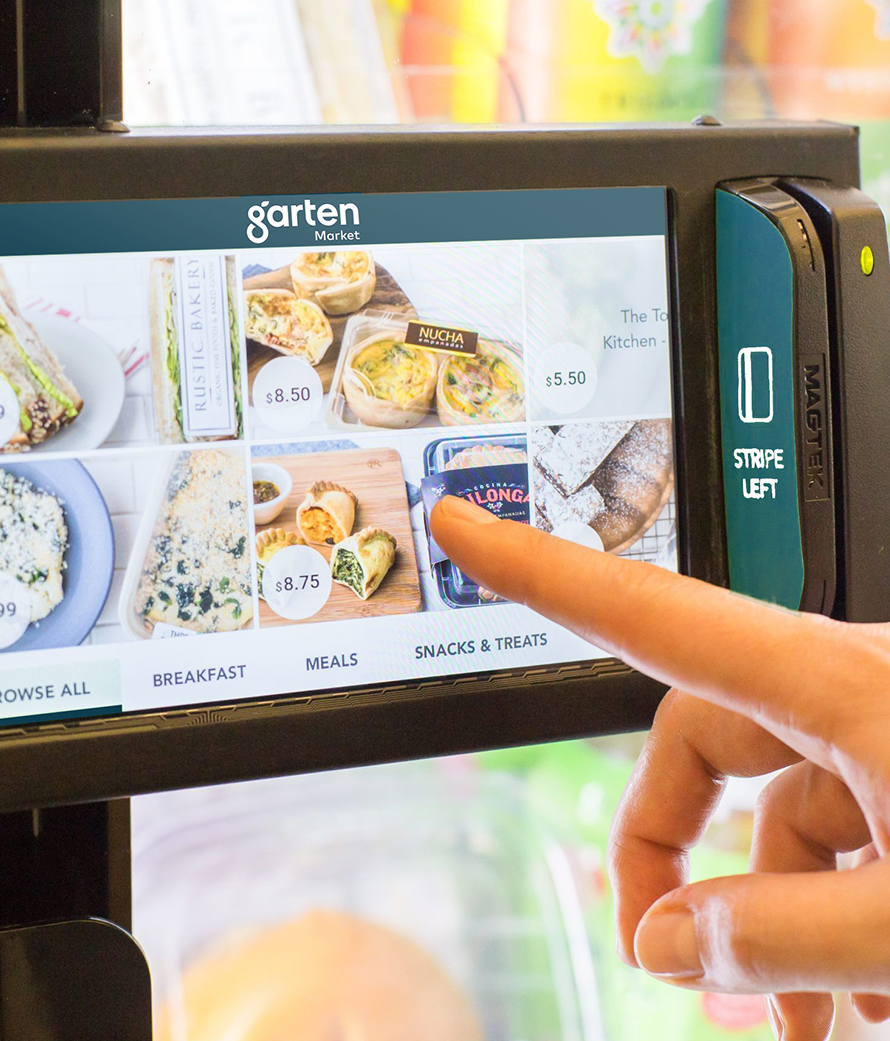 revolutionize your break room with our versatile and customizable market.
Our self-serve markets are perfect for busy locations with a high demand for quick and delicious meals. Our garten Market, recommended for a population of 80+, features a customizable layout with multiple refrigerators, snack shelves, and a cashless self-pay kiosk.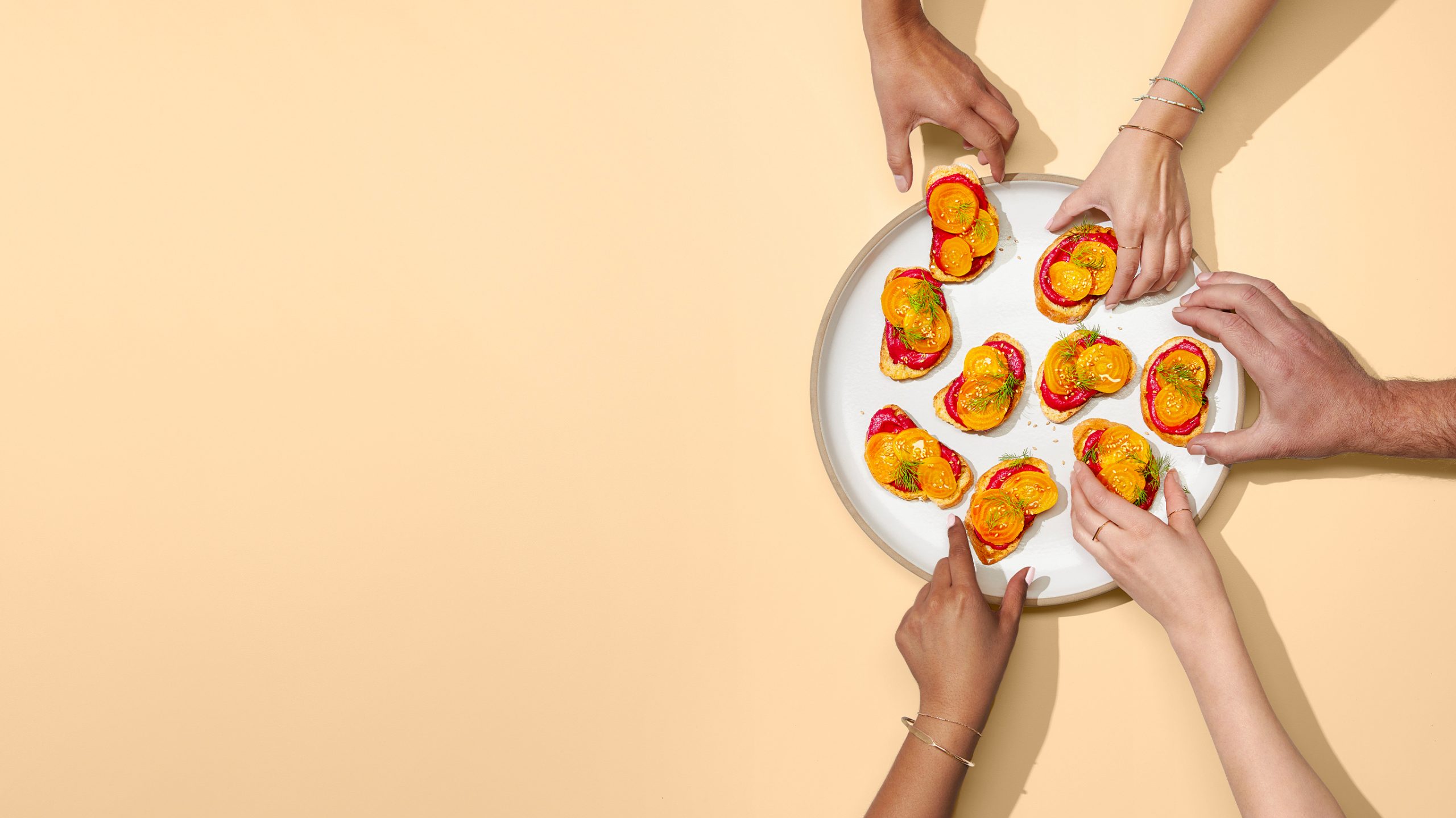 let the garten chefs cook for you.
garten's culinary team delivers delicious options for healthy, happy, high-performing teams — meal after meal. Whether we're making lunch with garten Catering or building a garten Café, we're cooking up something special.
Currently serving:
Atlanta, Austin, Boston, Chicago, Dallas, Los Angeles, New York City, Oakland, Philadelphia, Salt Lake City, San Francisco, Santa Clara, and Washington D.C..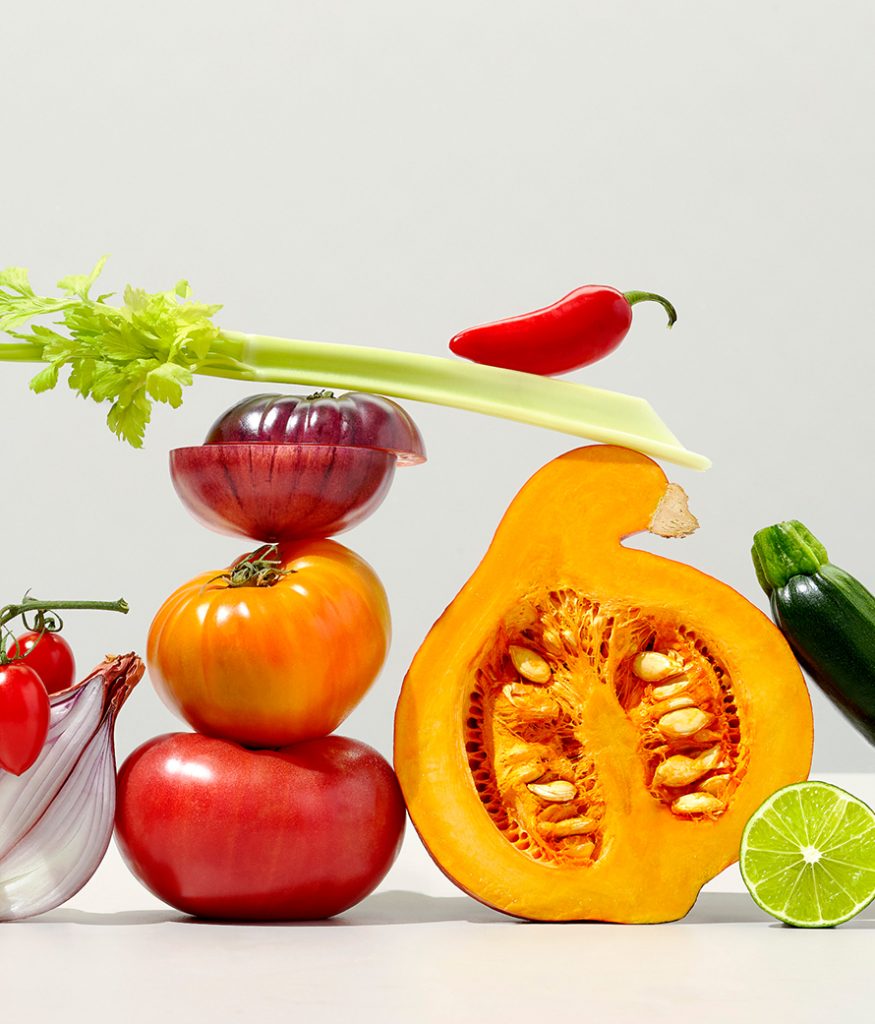 our food philosophy: seven is the magic number.
With every product or meal, we consider:
Well-planned, diverse, and delicious plant-rich dietary patterns
Fruits and vegetables in abundance
Whole, minimally processed foods as the foundation
Right-sized portions that satisfy and satiate
Mindfully chosen nutritious snacks
Frequent healthy hydration breaks
Foods sourced responsibly to protect the health of people and the planet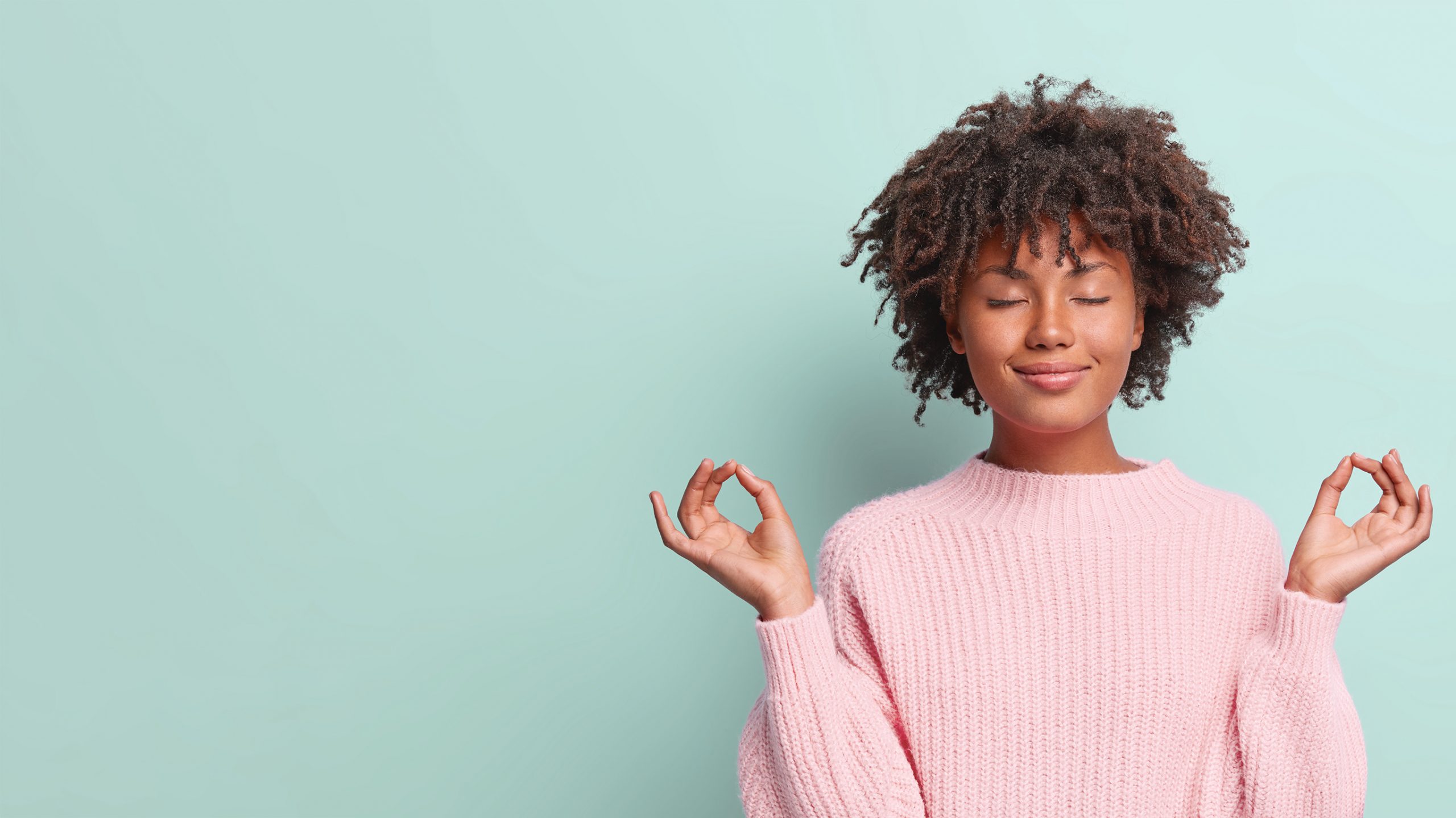 we also serve food for thought.
With so many hours spent at the office, why not make every day more inspiring and productive? We offer a range of classes, including globally-accessible virtual programming to help promote wellbeing, reduce stress, and foster community for distributed work-from-home teams around the world.
Currently serving:
Internationally.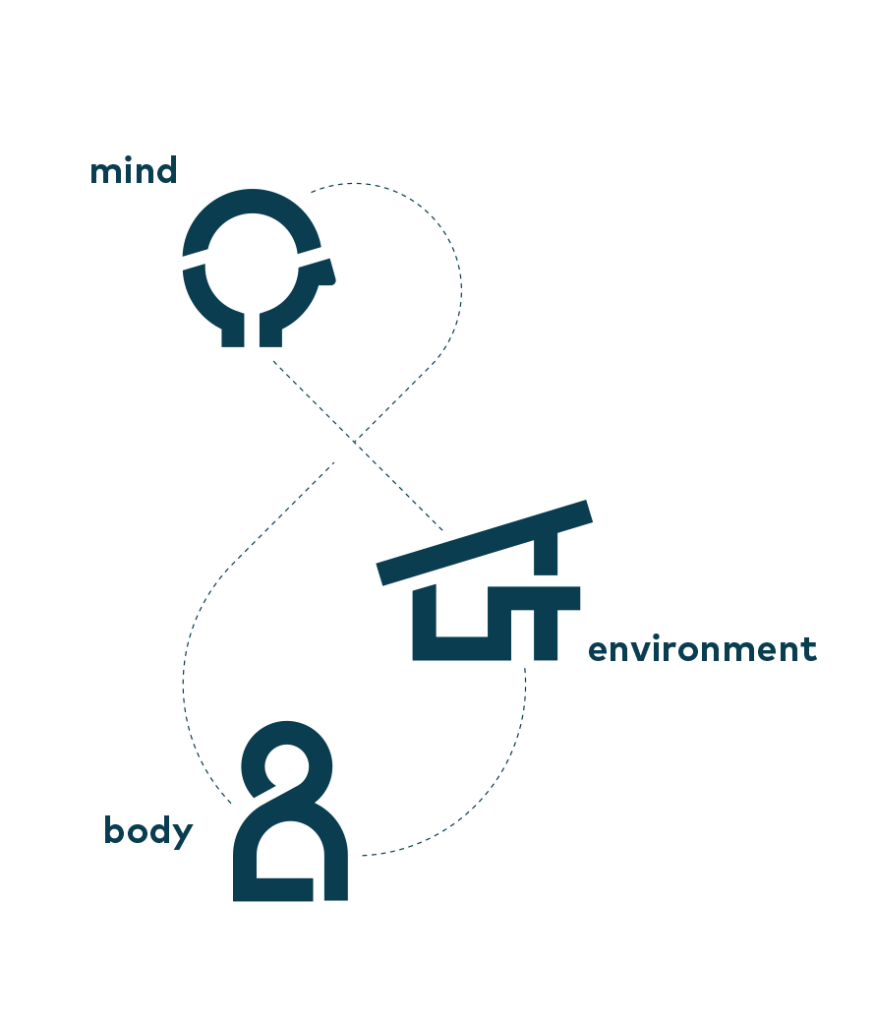 we take a holistic perspective on health.
Traditional health was determined by nutrition, but today's health is much more holistic and how to remedy these issues is more than a business matter, it is a social responsibility and moral obligation we hold to our employees. Research from the National Library of Medicine affirms our unique approach to total wellbeing, which addresses the multiple dimensions of mind, body, and environmental health.

ABOUT US
it all began in a garden.
As a child, founder Michael Heinrich spent much time in his grandmother's garden in Germany where he learned about the power of healthy food.
When Michael joined the workforce, he realized that maintaining a healthy lifestyle was difficult due to long office hours and a lack of healthy food provided in the office.
His personal experience, confirmed by the latest research, showed the connection between healthy eating throughout the day and being happier, more engaged, and more creative.
garten was born.
we work with companies who recognize that wellbeing & performance are inseparable.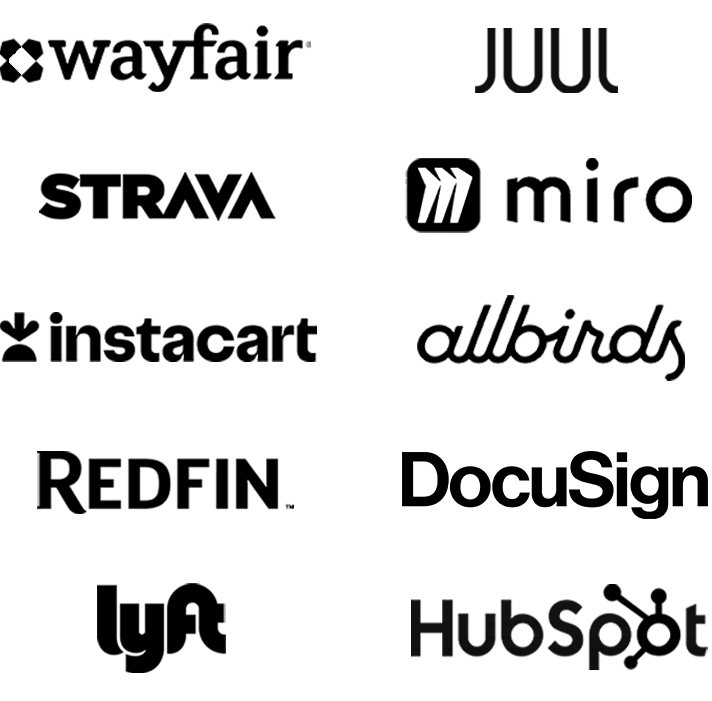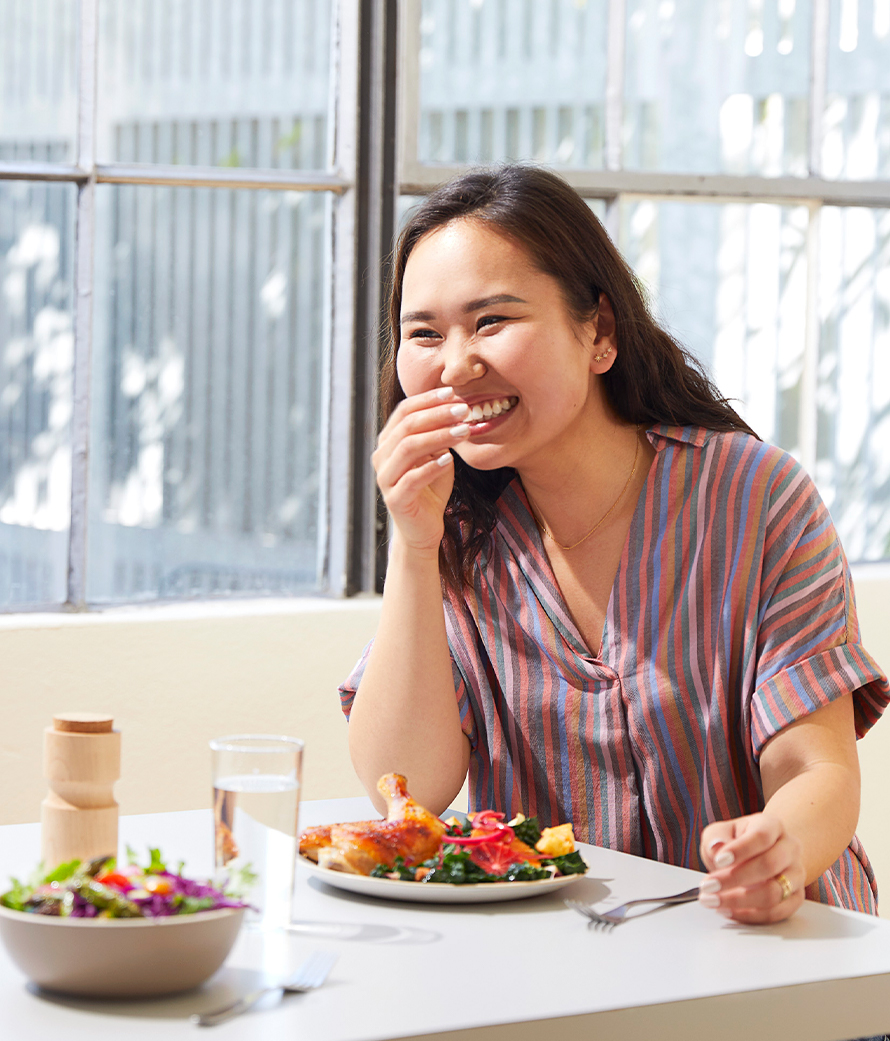 our partnership commitment.
We don't just "service" your garten Kitchen, we work alongside you as your workplace wellbeing partner to create a vibrant office environment.
24/7 help desk
Quarterly Business Reviews
Employee satisfaction survey
NPS score
Customer effort score
Account specific KPIs
Ensure high fulfillment rate
Manage out of stocks